Stephanie Virgin
Owner, Realtor®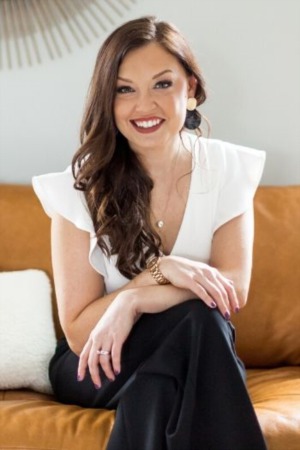 Born and raised in Louisville, Stephanie is the leader of First Saturday Real Estate. She received her degree in accounting from Indiana University Southeast. She found her passion for real estate at an early age and began pursuing her career in 2014.
Stephanie's innate ability to connect with people proves to be her strongest attribute in helping them through the complicated process of buying and selling real estate. She has been a rising star in real estate; In her first year, she was recognized as one of the top rookies in the largest brokerage in Kentucky. She has lead & personally nurtured the growth of one of the fastest-growing real estate groups in Louisville.
A passionate mother to two wonderful boys, Stephanie prioritizes her active personal life while balancing her career.  As a foster parent, Stephanie has injected herself into the improvement of the Kentucky foster system. She does all this while being a dual cancer survivor. Diagnosed with advanced-stage ovarian cancer in 2014 and early-stage kidney cancer in 2015, she is currently cancer-free and uses her experience as an a-typical cancer survivor to mentor other young cancer survivors. Every day is a gift to Stephanie and her family and she spends most of her days in the field she loves most – real estate.
Testimonials
We started the selling process with a different realtor and were stressed and frustrated. Stephanie and Greg helped us analyze the situation, decide when to take our house off of the market, helped us find short-term tenants, and then re-list/sell 2 weeks after our tenants moved out. We could not have asked for a better team. My only regret is not starting with them in the beginning.
Dani Fowles, left feedback 2 months ago
Greg and Stephanie did a great job selling our home. We currently live in another state so they were great with helping get everything set up remotely and they and their team were able to handle everything smoothly since we could not be there from preparing and staging to getting us through the closing smoothly.
Sean Walsh, Louisville/Denver, left feedback 3 months ago
Greg and Stephanie are amazing at what they do! We felt like we had a personal friend guide us through the entire process from start to finish. They are responsive and patient while also knowledgable about what needs to get done regarding the buying and selling of a home. We are so thankful for Stephanie, Greg and their wonderful team.
Sarah and Kyle Newell, Louisville, left feedback 3 months ago
More Testimonials