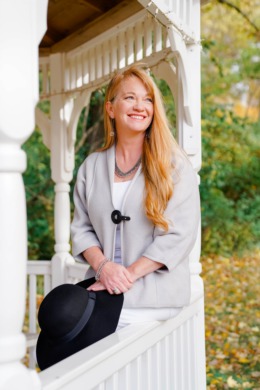 Quite often Angie asks herself why she got into Real Estate.. And her first thought is always, "why didn't I get into Real Estate sooner?" Angie truly enjoys supporting and guiding others on meeting their Real Estate goals. From first time home buyers to commercial real estate investors, they are all on a very important journey and Angie takes that seriously while still trying to have a little fun along the way. 
Before joining the Real Estate industry, Angie had a long, successful career as a Director in Sales and Marketing. She knows the in's and out's of negotiation, marketing, and analysis. Her career also took her husband and their 3 boys to three different states within 8 years. She has personally gone through the stress and joy of finding the right home for her family, and she uses those experiences to understand what is important to each of her customers. When you partner with Angie as your agent, you can relax knowing you have an experienced and professional resource on your side.
Follow her on social media to learn more about Real Estate trends, fun facts and tips! You'll also probably see her two youngest son's and their journey through High School Baseball this Spring. Go Butler Bears!
Angie was Rookie of the Year with the largest Real Estate Brokerage in Louisville and has not let up. Her sales have surpassed $8.8 Million in the last three years.
As President for the Butler Baseball Booster Club, Angie is an active leader and fundraising event facilitator. She is also the Acting Secretary for the Red Stone Hill HomeOwner Association within her community.