Lauren Tinker & Joanne Keen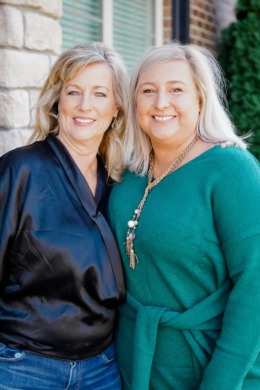 Testimonials
Lauren was great to work with! She listened to everything we were looking for in a new home and went to work to find us our dream home! No matter the circumstances she was always available or had "backup" with Joanne! They are really a great team! We would recommend them 10 times over!!
The Shaheens, left feedback 1 months ago
Adeel abbas, Louisville, left feedback 1 months ago
Lauren and Joann were awesome to work with. They took into consideration our goals for selling our home and our family. We wanted everything done as quickly as possible and scheduled around us going out of town to get our 3 young kids and dog out of the house. They ensured everything was clean, locked up at the end of showings and communicated to all other agents that our goal was to get the home sold that weekend. Their communication was top notch and we felt so comfortable the entire process. They even helped when we needed to have minor things done after the inspection came back! Highly recommend this wonderful team!
Jenny Huelsman, Hurstbourne, left feedback 1 months ago
More Testimonials