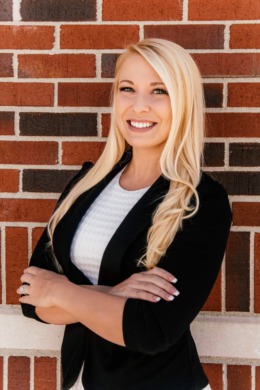 As a native of Louisville, Kentucky, I take great pride in calling this charming city my lifelong home. My passion for real estate blossomed at the age of nineteen when I purchased my first home and embarked on a transformative renovation journey. This experience ignited a fire within me, fueling my desire to guide others through the world of real estate with confidence and enthusiasm.

I firmly believe that buying or selling a property is more than just a transaction; it marks a significant milestone in your life. That's why I prioritize building strong relationships with my clients, actively listening to their needs and desires, and customizing my approach to align with their goals. By leveraging my real estate expertise and providing a personal touch, I strive to make the entire process seamless and enjoyable for you.

In addition to being a dedicated full-time realtor, my entrepreneurial journey began with the establishment of my own bakery. Although my career path has shifted, my love for baking remains a constant passion. Today, I find immense joy in sharing my baking expertise with clients, friends, and family. Whether I'm crafting delectable treats for special occasions or surprising clients with personalized baked goods, I go the extra mile to create memorable experiences. Drawing from my bakery background, I infuse warmth, creativity, and meticulous attention to detail into every aspect of my real estate work.

I am eagerly looking forward to collaborating with you and helping you achieve your real estate dreams in the beautiful bluegrass state. Together, let's transform your vision into reality while forging lasting connections along the way. Contact me today, and let's embark on this exciting journey together!