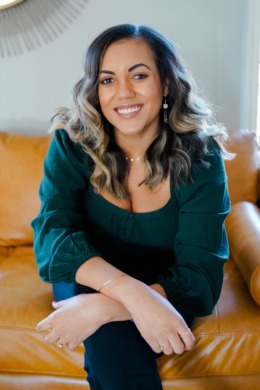 Roya graduated from University of Louisville with a Bachelor's Degree in Communications. She started her career in Marketing & Property Management in 2013. After helping countless amazing residents find a place to call home, she wanted to help people stop throwing away their money on rent and start investing in their future - so she became a Real Estate Agent with the goal of educating and providing her clients with top-tier service. Roya was given the 2020 PropertySpark Top 20 Real Estate Agents on Social Media award, she is a Mentor for Big Brothers Big Sisters, and is on the Breath of Fresh Air Committee for the American Lung Association. 
While Roya very much enjoys helping her clients begin a new journey (whether they're 1st time homebuyers or seasoned pros), the best part is the lasting relationships she develops with the people she works with.
Testimonials
I first heard about Roya Bedwell through a friend and at the time I didn't really know much about her or experience. However, after the initial meeting I could tell she was extremely knowledgeable and trustworthy. She is very prompt with communication and presented many options during the home buying process. I felt supported through the whole year that I was looking for a home and eventually under contract. Even now after closing, she still continues to reach out and support us as a resource. I would highly reccomend Roya Bedwell to any friends/families looking for a home.
Joyce Janczy, Louisville, left feedback 3 months ago
Roya Bedwell was excellent throughout the entire process! Her attention to detail and communication made her a great partner to work with. She always responded to questions in a timely manner. Not being from the area, Roya's recommendations of local businesses was critical for me. I would definitely recommend Roya to anyone I know that is looking for an agent they can trust with confidence!!
Julie Westover/ Louisville, left feedback 3 months ago
More Testimonials