2022 Real Estate Success Stories
Posted by Mariah Franke on Friday, January 13, 2023 at 2:58:59 PM
By Mariah Franke / January 13, 2023
Comment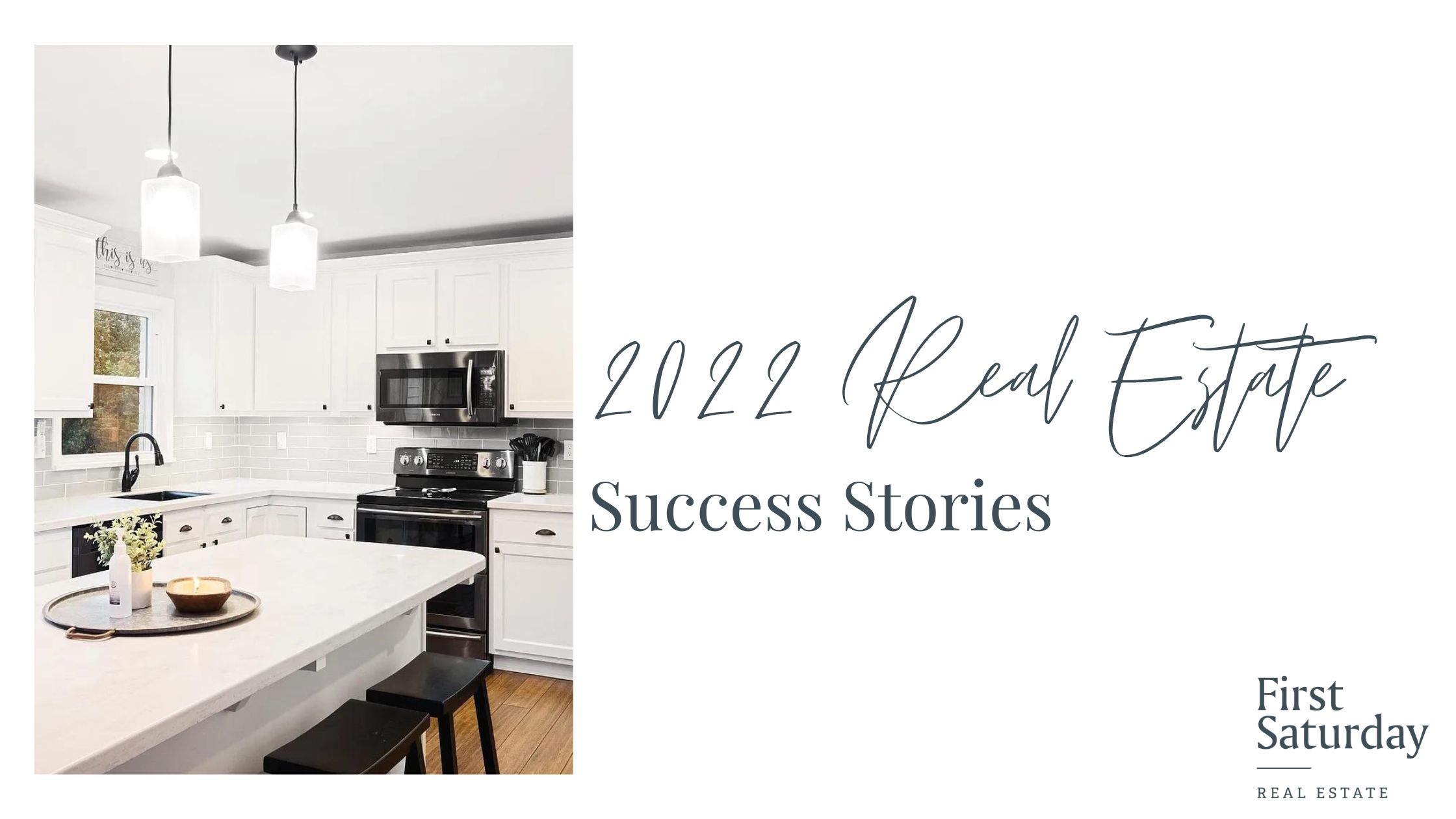 This past year in real estate was definitely a year for the books! So many transactions where clients turned into family. And we just wanted to share just a few of those special stories with you.
"I met Torrence Williams at the bar in Louvino in 2016. I then later sold him and his new wife, Madeleine, a house in St Matthews in 2017. In 2022, we sold that same home for them in St Matthews and helped Torrence, Madeleine, and their 2-year-old find their next home in Fox Gate. The Williams family are not only the sweetest friends but forever clients, and we look forward to seeing their family continue to grow. Relationships are everything in Real Estate! ❤️" - Paula Weaver, Realtor
"I had so many wonderful clients this year that nearly every closing felt like a success story in and of itself… the one that stands out to me the most was this sweet couple that was referred to me by a friend of mine. They had always wanted a home of their own but never felt like it was a realistic option for them. After months of searching, we found a BEAUTIFUL home in Mount Washington that was only a few years old and quickly went under contract on it. After the loan application was submitted, the underwriter bounced it back, saying they made just barely too much money to qualify for their 0% down loan product, USDA, due to a bonus that they had just recently received. We got creative with the Sellers and lenders and switched loan types twice until we found the best fit for them. The lender was amazing and STILL was able to close on time with no delays. At the closing table, it was the greatest feeling seeing my clients so overjoyed this long-time dream was finally a reality. They still send me updates from time to time with how much they love the house and the projects they're doing to make it feel even more like home. These are the types of success stories that make me so thankful I get to do what I do for a living!" - Casey Perkins, Realtor.
"My clients, The Roberts family, had already owned a home but reached out about finally buying their forever home. The search started off slow, and after a year, the Roberts decided to go full-in on their home search. They entered the market at the height of the recent frenzy, so they were up against multiple offers and homes selling quickly. We found a great neighborhood for them, and they were outbid on two homes in that neighborhood. On the 3rd home we viewed in this neighborhood, I had created a relationship with the listing agent, and by helping the buyers write a very strong offer, they were able to win the best offer and close on their new home! Even when bidding wars were rampant, I always told my clients that the right home would come at the right time, and this was the perfect example. I have loved hearing about the Robert's time and family gatherings at their place! It's moments like that and families like these that make what I do so meaningful and special." - Roya Bedwell, Realtor.
"I had a first-time home buyer, a single mother, purchasing her first home. We went under contract, and there were many hurdles that could have easily prevented us from getting to the closing table, but through the efforts of myself, an understanding listing agent, and a great lender who did not want to give up, we were able to make it happen. The closing was delayed a few days beyond contract requirements, but it happened, and we were able to get this young single mom and her precious little boys into their first home." - Kim Karst, Realtor.
"This past year, we were so excited to help out one of our own staff members buy their first home. Mariah and her fiance, David, had just started the home-buying process, and after showing Mariah and David a few homes, we began to narrow down what type of home they were looking for. Not soon after, I had a past client call me to let me know that they were going to be listing their home. As soon as Amber, another of our staff members, overheard my conversation, she knew that this upcoming listing would be the one for Mariah and David. With Summer '22 still being a crazy competitive real estate market for buyers, the listers were willing to sell the home off the market. And sure enough, after showing Mariah & David this home, they knew it was the one for them. We were thrilled to have found great buyers for our past clients, and also so excited that we were able to help Mariah & David find their first home in such a competitive market." - Greg & Stephanie Virgin, Realtor.