A Quick Preview on What I Provide to My Clients
Posted by Mariah Franke on Wednesday, May 17, 2023 at 11:11:57 AM
By Mariah Franke / May 17, 2023
Comment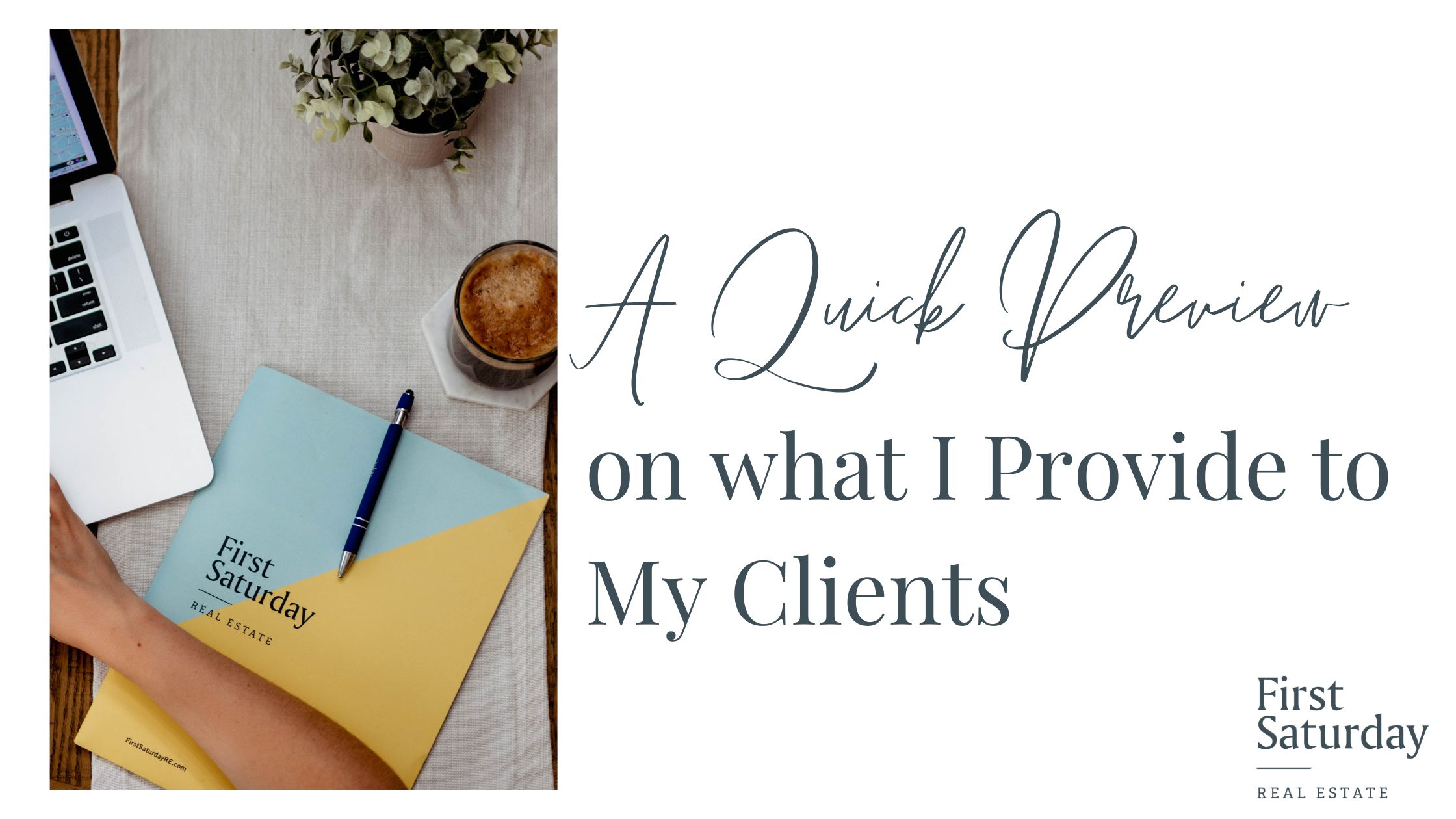 A Quick Preview on What I Provide to My Clients
Are you ready to embark on the journey of selling your home, but feeling uncertain about where to begin? I completely understand that sentiment. The task of navigating the real estate market can be overwhelming, particularly when you lack clarity on how to initiate the process. However, you need not to worry because I am here to assist you every step of the way! With my extensive experience as a trusted real estate agent in Louisville, I guarantee a seamless and stress-free experience for you.
By choosing to partner with me, you can expect unparalleled service and unwavering support throughout your entire journey. Not only will I address all your questions and concerns, but I will also provide you with invaluable resources such as comprehensive timelines, handy checklists, and answers to frequently asked questions. My primary goal is to ensure that you feel confident and well-informed at every stage of the process. To give you a glimpse of the benefits of working with me, please take a look at the summary of my services below. It encompasses everything you will receive when you make the decision to collaborate with me!
Expert Design and Staging Consultation: Receive expert advice and suggestions on how to enhance the appeal of your property through thoughtful design and staging.
Maximize Property Appeal: Review and decide on suggested "edits" that will optimize the attractiveness of your home to potential buyers.
Professional Photography: Capture stunning and high-quality photographs that showcase the unique features of your home.
Social Media Promotion: I, along with First Saturday Real Estate, will utilize our vast network to promote your listing with engaging and tailored content that drives views and engagement.
Neighborhood Outreach: Send informative postcards to your neighbors, informing them about the opportunity to help us find a new neighbor for the area.
Strategic Peer Networking: Reach out to local agents who have recently sold properties in your area, leveraging their expertise and knowledge to generate interest in your property.
Extensive Online Presence: Ensure maximum exposure by listing your property on all major search sites such as Zillow.com, Realtor.com, and Trulia.com.
Yard Sign and Open House Preparation: Display a prominent post sign in your yard and provide directional pointers (if permitted by the neighborhood) to attract potential buyers. Prepare and host engaging open houses to showcase your property.
Professionally Designed Promotional Open House Materials: Professionally design and print promotional open house flyers and informative materials about your property, ensuring that every visitor leaves with their questions answered.
Comprehensive Open House Advertising: Advertise your open houses on various websites and social media platforms to reach a wider audience.
HOA Compliant Open House Signage: If allowed by the Homeowners Association, strategically place open house signs in advance to guide visitors to your property.
Personalized Open House Follow-Up: Follow up with every guest who attends the open house, ensuring personalized attention and addressing any further inquiries they may have.
Perhaps you're curious about the current value of your home? Reach out to me, and let's engage in a meaningful conversation! Don't hesitate, as there are motivated buyers actively searching for properties like yours. Your home could be the perfect match they've been waiting for.