Best Patios Round-Up: Louisville
Posted by First Saturday Real Estate on Thursday, June 18, 2020 at 5:40 PM
By First Saturday Real Estate / June 18, 2020
Comment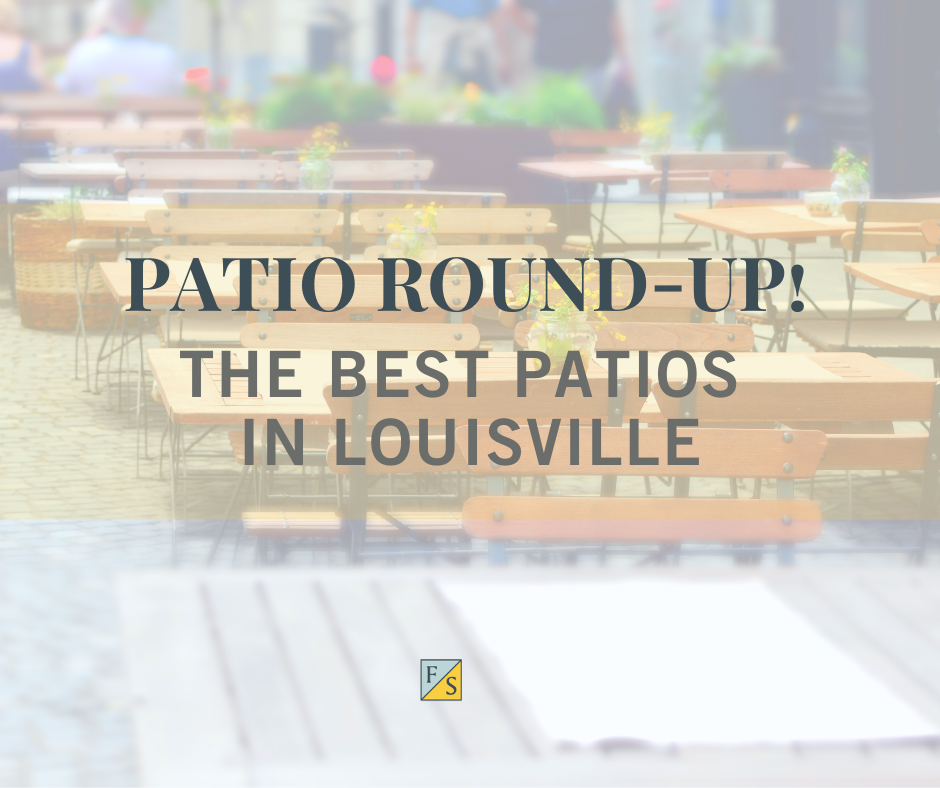 It's patio season and every chance we get, we're going to be enjoying our sweet tea (well, since it's 5 o'clock somewhere), our red wine, beer and margaritas, on someone else's patio. We have patio envy and we're going all around town enjoying everyone else's! Louisville restaurants know what us "porch-sitters" like and that's a darn-good patio. So we're here with the round-up of all our favorite Louisville restaurant patios.
We're just diving in here and this is in no particular order because we love them all!
Mercato- (Norton Commons)
Steak and Bourbon- (Westport Village)
Napa River Grill – (Westport Village)
Mojitos – (Holiday Manor)
Taco Luchador – (St. Matthews)
The Goat (Middletown)
Hooked On Frankfort- (Crescent Hill)
River House
Fiesta Time- (Middletown)
Tazikis – (St. Matthews)
Blaze pizza – (St. Matthew)
Double dogs – (St. Matthews)
Wild Eggs- (Middletown)
Mozza Pi- (Middletown)
Selena's at Willow Lake Tavern– (Lyndon)
The Sea Hag – (Anchorage)
Village Anchor – (Anchorage)
Martini- (Summit)
Blind Squirrel – (Middletown)
The Manhattan Project- (Clifton)
80/20 at Kaelin's- (Germantown)
Noche Mexican BBQ- (Highlands)
Bourbons Bistro- (Clifton)
Chik N' Mi- (Clifton)
Molly Malone's- (Highlands)
Agave & Rye – (Highlands)
Holy Grale- (Highlands)
8UP Elevated Drinkery & Kitchen (Downtown)
The Eagle- (Highlands)
Decca- (NULU)
The Silver Dollar- (Clifton)
The HUB- (Clifton)
El Mundo- (Clifton)
Ramiro's Cantina- (Clifton)
Garage Bar- (NULU)
Down One Bourbon Bar- (Downtown)
You've made it this far in the week without eating out, but now it's time to plan your weekend. RUN to the phone and make your resrevations at one of the best patios in town, now!