Dog-friendly Places: Louisville
Posted by First Saturday Real Estate on Monday, June 15, 2020 at 9:13 AM
By First Saturday Real Estate / June 15, 2020
Comment
From dog parks, to local shops and restaurants - Louisville welcomes dogs to join you o the many places you go! There are too many to make a Top 10 or Top 20 list! So we're just going to put them all here for you stew over!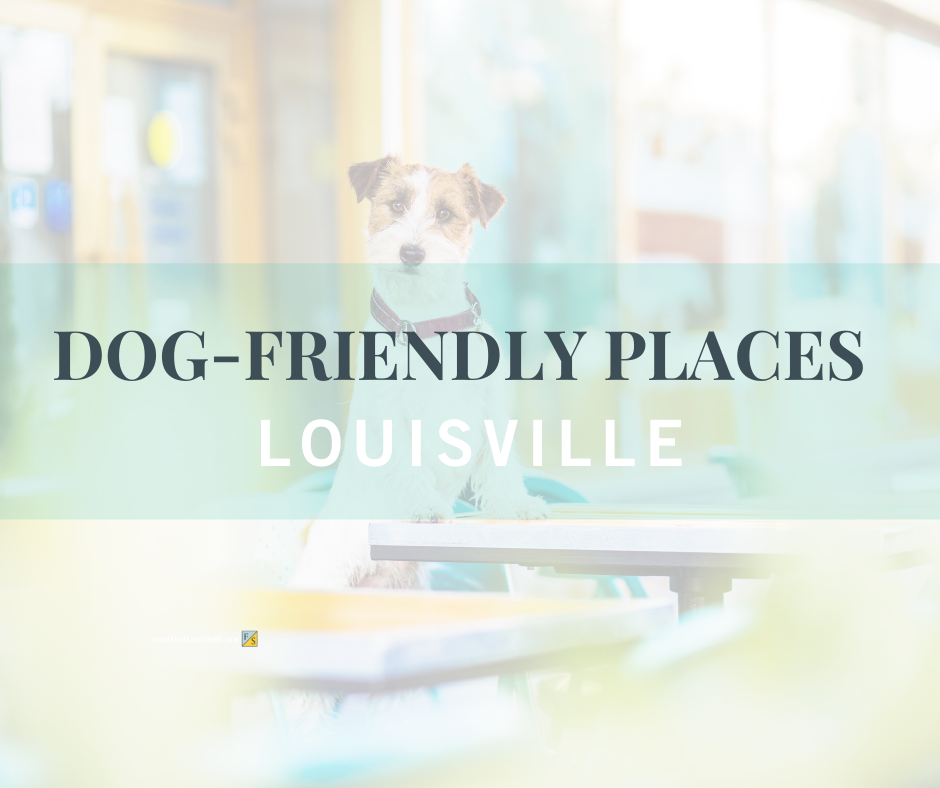 Of course, there are pet-friendly parks and dog parks:
E.P. "Tom Sawyer State Park
Cochran Hill Dog Run
Louisville Waterfron Park
Garvin Brown Preserve and Dog Excersice Area
Louisville Riverwalk
Champions Dog Run
Vettiner Dog Run
The Barklands at Bekcly Creek Park
Iroquios Park
Waverly Dog Run
Old Louisville Dog Run
Local Shops & Businesses
Dirty Tease
Middletown Cycling
Water+Oak Outdoor Company
Louisville's Rounding the Bases Scavenger Hunt Tour
Blue Moon Canoe & Kayak
Restaurants & Bars
Downtown/Old Louisville
Bristol Bar and Grille- Downtown
Nouvelle Bar & Bottle
CLIFTON/CRESCENT HILL
Patrick's Bar
Hooked on Frankfort
The Hub
HIGHLANDS
The Eagle
Barret Bar
Shenanigan's Irish Grille
Great Flood Brewing Co
Wick's Original Highlands
ZA's Pizza Pub
Mark's Feed Store Highlands
O'Shea's Irish Pub
Nowhere Bar
GERMNTOWN/SHNITZELBURG
Check's Cafe
Dairy Kastle
Dairy Del
Kaiju
Monnik Beer Co
THEMERRYWEATHER
21st Amendment Tavern
EAST LOUISVILLE
Momma's Mustard, Pickles and BBQ
The Bristol East
Blaze Pizza
Saints Pizza
Not to mention, South 4th Street Business District is dog-friendly. This area of Louisville contains six whole blocks of dog-friendly shops and restaurants. Leashed pups are welcome to join their owners inside many of the shops, although it's worth checking first. Most of the galleries, boutiques, music venues, and parks can be enjoyed with your pooch. The shopping precinct is open every day of the week from 10am to 7pm, although some of the restaurants and bars are open until midnight.

If we're missing any great spots, leave them here in the comments below! Enjoy all Louisville has to offer and get outdoors with your fur friends in tow.
*Sourced from Fido.com and do502.com