Fall in Louisville, KY
Posted by Mariah Morgan on Monday, August 21, 2023 at 11:57:06 AM
By Mariah Morgan / August 21, 2023
Comment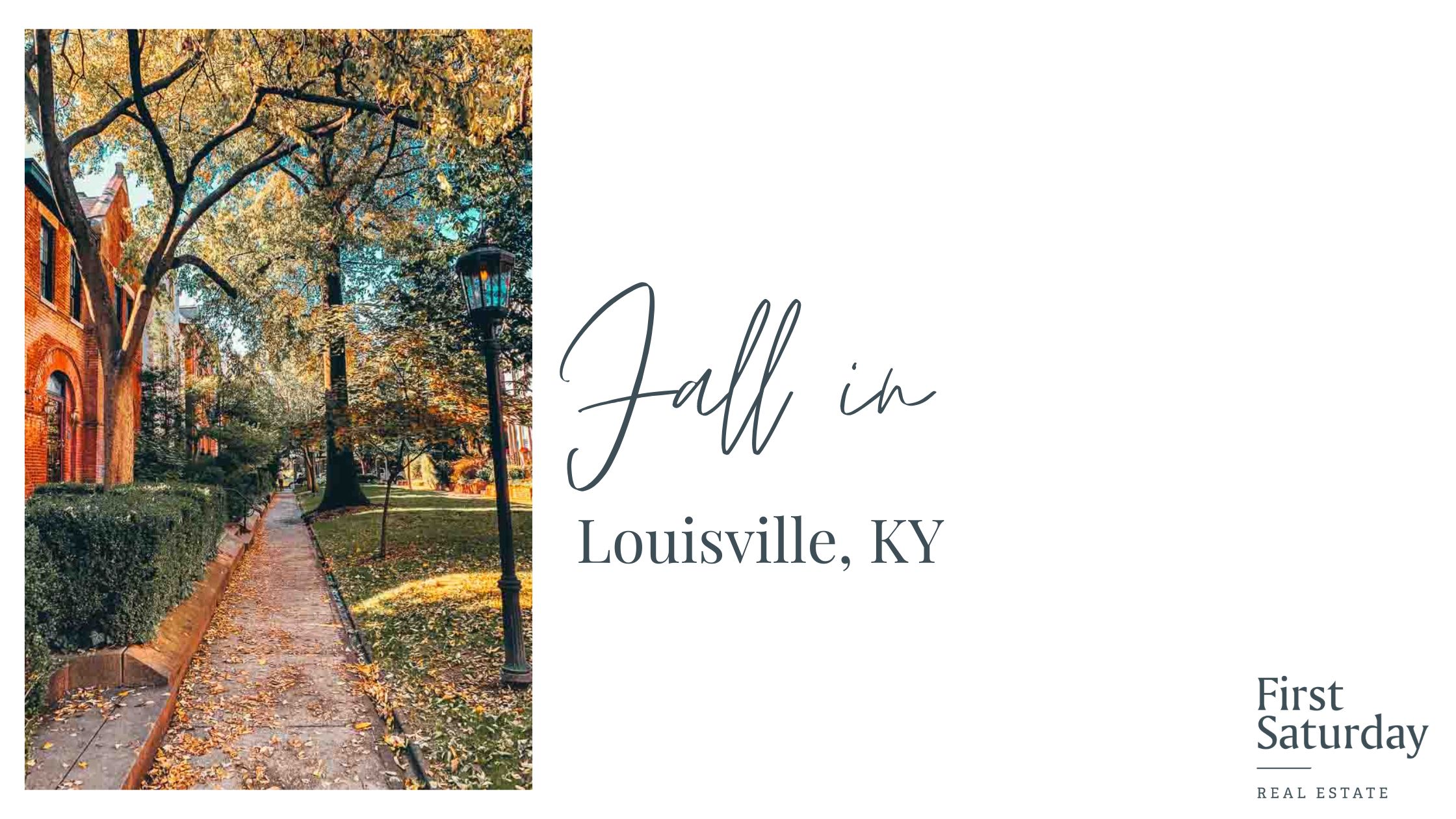 As the season starts to take a spooky turn, I am excited to share a compilation of autumn-inspired activities for you to savor both within and beyond!
Festivals
Come together with the Southern Indiana community to celebrate the changing of the seasons with food, live music + vendors.
Check out this fun, free, and family-friendly neighborhood fall festival featuring live music, local artists, food trucks, and local brews.
Peruse a plethora of local artists' booths while you soak up the crisp fall air in Old Louisville.

Outdoors
Feast your eyes upon 5,000 hand-carved jack o' lanterns + scores of pumpkin masterpieces created by local artists.
Neighbors on Hillcrest Avenue, in between Brownsboro Road and Frankfort Avenue, decorate their homes every fall for Halloween. Go see some of the best Halloween decorations!
Ultimate Halloween Fest is Louisville, Kentucky's largest Halloween celebration featuring the Louisville Halloween Parade and Festival and the Legend at Lynn Family Stadium!
Boo at the Zoo in Louisville, Kentucky is the best way to experience the zoo as a "living storybook", where you meet your favorite storybook characters, princesses, and superheroes alongside immersive sets along a 1.3-mile trail. Children 11 can also trick-or-treat at one of 20 booths along the trail – that's a lot of candy!
Pickin'
Ride out to the pumpkin patch and get your fix on pickable pumpkins + head back to the family restaurant for a bite at Huber's fall buffet.
Experience a pumpkin patch, fresh produce store, local jams, and petting zoo. Enjoy the magic, feed the animals, and let kids play on the trampoline. Ideal for a fall day trip with loved ones!
Catch a lift on Mulberry Orchard's hayride out to the pumpkin patch + pick apples from the more than 7,000 fruit trees on the farm.
Pick pumpkins, see animals, shop the farm's store + let your kids run around on the playground.
Pick pumpkins from Shady Lane's patch, catch a hayride, venture through a corn maze + explore all that this Bullitt County farm has to offer. Please note the farm only accepts cash.
See the horses and pick some apples for $.35 a pop, $5 for a medium-sized bag + $7 for bags larger than 10 lbs.
Food/Drink
Please & Thank You's pumpkin loaf is back for the season + ready to go in your belly.
Wiltshire Pantry has done it again with its delicious treats, this time with a mouthful of autumn flavors.
The Comfy Cow took its super popular Pumpkin Spice 'N Everything Nice ice cream and added a decadent swirl of chocolate cheesecake batter to create this new classic. If you're already thinking ahead to Thanksgiving, try their Granny's sweet potato casserole flavor.
This pumpkin beer from Chimera Brewing Co. goes by the name "Jinxx," with a portion of every pour going toward New Roots, which provides organic produce to families of all income levels.
In addition to its own pumpkin spice latte, Sunergos Coffee is also serving up an Apple Harvest Latte + apple cider.
Brew & Sip Coffee Bar offers a pumpkin latte of course, but also does lattes a la sweet potato pie, praline, salted caramel + a salted caramel apple cider.
Bean Roastery and Cafe does a fall latte with vegan spiced pumpkin sauce, but for those looking to switch it up with another seasonal classic, try this apple drink as a latte, chai latte, coffee, or tea.
Enjoy!