History at your Doorstep: Downtown Louisville's Journey Through Time
Posted by Mariah Franke on Tuesday, September 26, 2023 at 10:17:23 AM
By Mariah Franke / September 26, 2023
Comment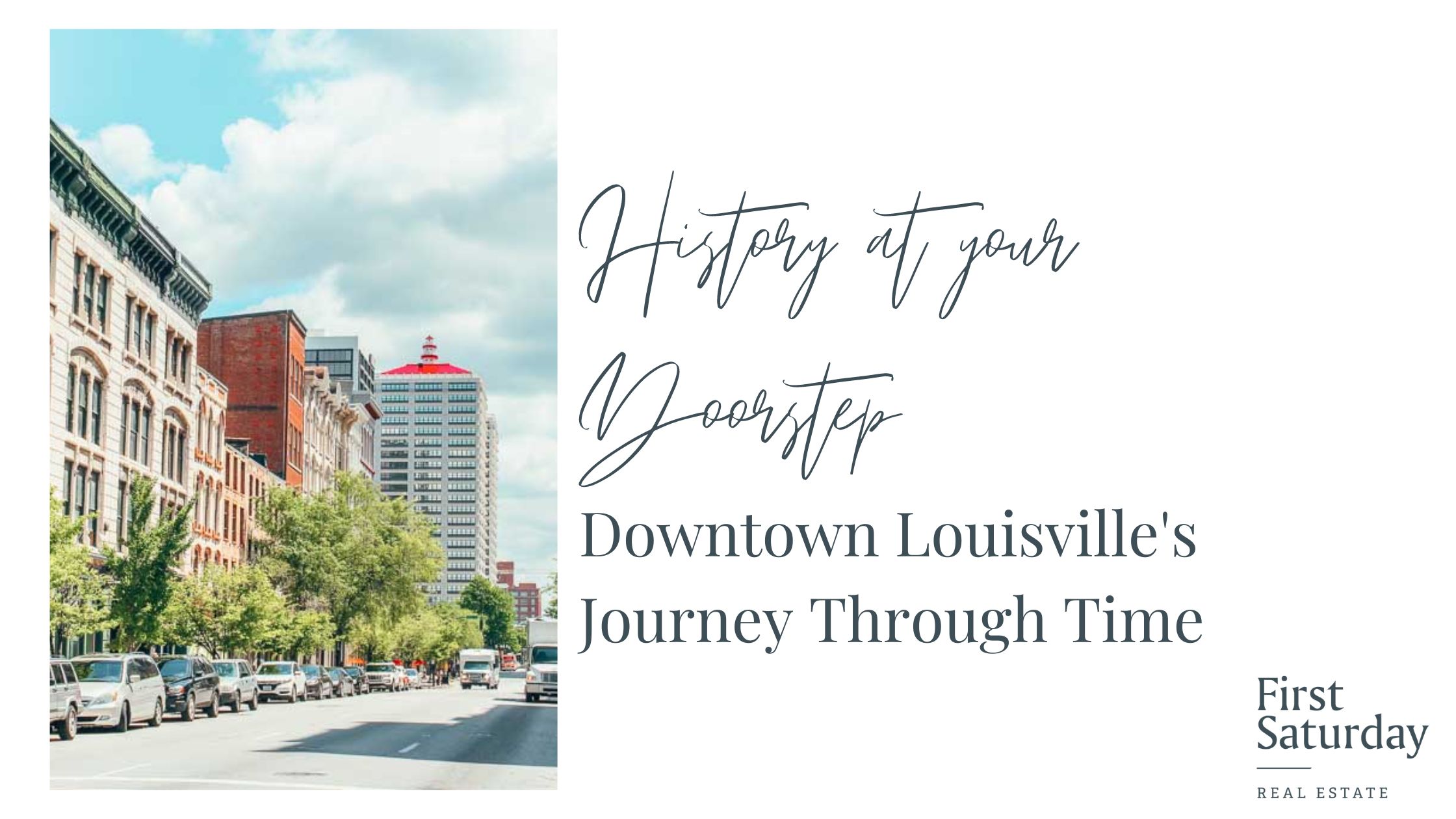 Downtown Louisville is more than just architectural marvels and streets—it's a tapestry woven with tales of innovation, resilience, and community spirit. Delve deep, and you'll discover the nuances that make our city truly special.
1. Whiskey Row: Beginning in the 1850s, this stretch of Main Street was the epicenter of bourbon production and trade. Historic buildings, which once housed prominent distilleries like Dougherty & Sons and J.T.S. Brown & Sons, echo tales of entrepreneurship. Today, while Whiskey Row is modernized, it honors its roots with vibrant bars and eateries that reminisce about the golden era of bourbon.
2. The Louisville Waterfront Park: This expansive green space, transformed from its 19th-century industrial clutter, is now an urban oasis. Waterfront Park frequently hosts events ranging from music festivals to family-friendly activities, making it the heartbeat of downtown's recreational scene.
3. The Brown Hotel: Since its inauguration in 1923, The Brown Hotel has epitomized luxury and culinary innovation. The renowned "Hot Brown" sandwich, a city staple, originated here. This iconic hotel continues to attract visitors and history buffs alike with its fusion of opulence and tradition.
4. Old Louisville: This district boasts an unparalleled collection of Victorian homes. But it's not just about the architecture—businesses like the Old Louisville Brewery and the St. James Court Art Show enrich the neighborhood's cultural fabric. Dive deeper into the heart of Old Louisville and discover businesses that have stood the test of time while evolving with contemporary needs.
5. The Louisville Palace: Since 1928, The Louisville Palace has been more than just a venue—it's been a witness to history. Over the years, it's hosted legends and luminaries. From historic concerts to theater productions, its walls hold stories of artistic brilliance. Be sure to check out the upcoming events for a dose of the present-day magic this venue offers.
Each locale in Downtown Louisville is a chapter of a grand narrative. As residents, we're not just bystanders but contributors to this ongoing story—a story that's beautifully complex, ever-evolving, and deeply rooted in the community.