How to Start a Short-Term Rental Business in Louisville
Posted by Greg Virgin on Tuesday, January 31, 2023 at 1:41:05 PM
By Greg Virgin / January 31, 2023
Comment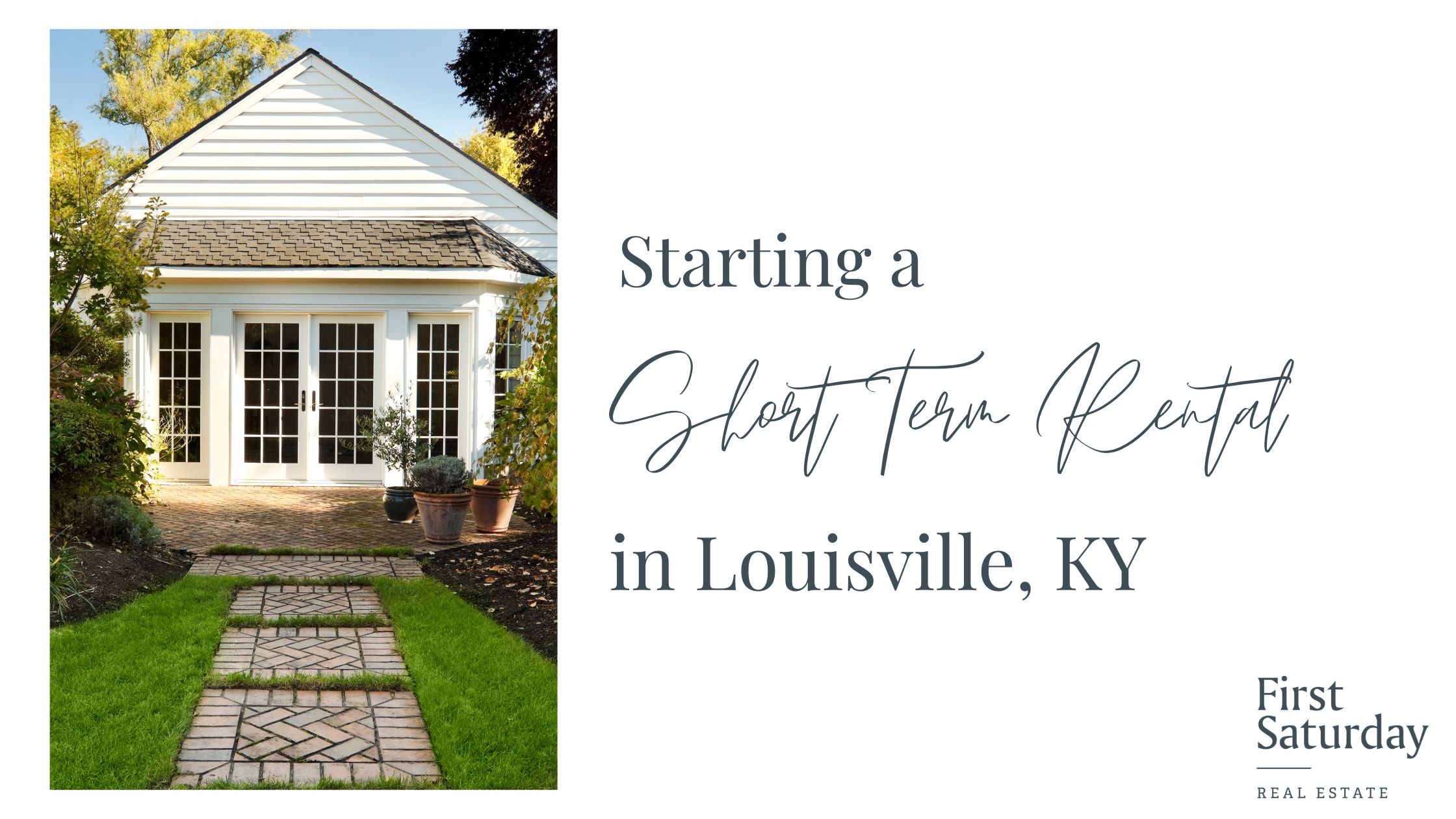 How to start a short term rental business in Louisville
My family just recently purchased a new home and will be moving in a few months. Our current home has the potential to be a great short-term rental, so I became curious about starting a short-term/airbnb rental business here in Louisville, KY. Therefore, I began to go through the process and wanted to share some of the most important considerations I learned while going through it.
Be sure you comply with Louisville Ordinances
The city of Louisville regulates short-term rentals in Louisville. The rules came about over neighbor concerns and the concentration of short-term rental properties. The rules only impact nonowner-occupied short-term rentals. These properties aren't the primary residence of the owner, and the intended use is for a rental term shorter than a 30-day duration. (If you want to rent your primary residence in Louisville out for a short term, you are free to do so as long as you register with the city.) A conditional use permit is required for non-owner occupied short-term rentals. Here is the process of attaining one.
The 600-foot rule: The ordinance states that conditional use permits can be located within a 600-foot radius of another in a primarily residentially zoned area.

Zoning: If you have a rental in a commercially zoned area, you likely do not have to follow the 600 foot rule, and you aren't subject to the additional, conditional use permit requirements beyond registration with the city.

Neighborhood Announcement and Meeting: The city requires a notification be sent to surrounding residents announcing the application for a permit and inviting them to a meeting hosted at the proposed rental property. This was the least fun part of the process. I hosted a meeting where the owners association president, the neighbor that rammed my fence post and broke it unapologetically, and a neighbor I have lived near for 8 years but hasn't said a word to me before showed up. Fortunately, in most cases, this is a formality that typically serves to educate the neighbors who are concerned about what will happen when the property is allowed to rent short term. There is a bunch of misinformation out there about short-term rentals and my meeting helped ease concerns about what it entails.

Submit a Formal Application and wait for Permit Hearing: Because I wanted to ensure everything with my application was completed correctly, I hired an experienced real estate attorney to review and submit the application. I paid this attorney $500 for the entire job. After the meeting at the house, the formal application was submitted and it is slated to be heard by the board of zoning committee (I think…). I understand that this committee ensures there aren't any major concerns and that all documentation is correct in order for them to grant the permit. I started the application in October 2022, and the Permit hearing is scheduled for April 2023.
Cost-benefit Short vs. Long Term
Short-term rentals entail more than long-term rentals. They require furniture, towels, and frequent cleaning. The owner pays all utilities, including the internet. The cost of owning a short-term rental is much higher per year than a short-term rental, but if you have a good rental, it will generate more revenue over a year than a long term rental.
The benefits of renting to a long term tenant is less overhead, less vacancy rate, and utilities are often passed through to the tenant. A long term rental can be more on autopilot than a short term rental in most cases.
Neighborhoods and deed restrictions
If you are in the market for a short term rental you must make sure there aren't any restrictions on short term rentals in the neighborhood or second class city within Louisville. Some cities like Anchorage, KY restrict short term rentals completely and many owners associations have updated restrictions to limit or outright restrict short term rentals.
My take
There is money to be made in short term rentals and Louisville is a great place to own one. Events like the Derby, major conferences, and the relatively low cost of housing make the market attractive. There are certainly more complications and nuances when it comes to buying one and writing it. I am biased of course, but the help of a good agent will help ensure you make a sound investment that actually can be a productive short-term rental.
If you want to read about the local ordinance, you can find out more here: https://louisvilleky.gov/government/planning-design/short-term-rental-information