Is Now A Good Time to Buy?
Posted by Stephanie Virgin on Friday, May 8, 2020 at 4:54 PM
By Stephanie Virgin / May 8, 2020
Comment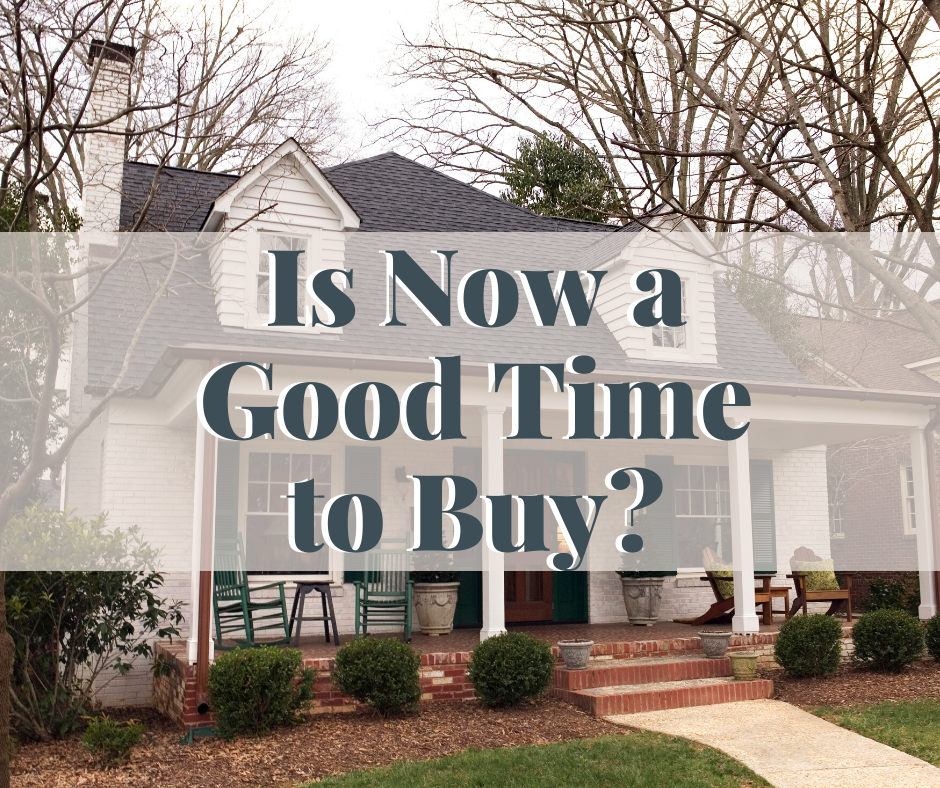 The coronavirus has had a detrimental impact on many small businesses in the U.S., and many real estate agencies are no exception. With social distancing and stay-at-home orders in place, agents are hosting one-one-one walk "safe" showings as well as improvising with virtual home tours. People with plans to move in 2020 are wondering: is now a good time to buy or sell your home?
Unfortunately there's no yes or no answer to this question, because there's so many different aspects of buying or selling a home. The truth is ​it depends ​and each situation is different. We want to be a resource to our community and will do our best to provide insight if you are wondering if now is the right time for you to buy or sell.
Buyers
Your financial security should be your first priority.
Because we are living in such uncertain times, it's crucial to consider if now is a good time financially. This might sound obvious, but it's important to be confident in your employment before committing to a mortgage, especially because no one knows how long it will be until the economy recovers. Now is not the time to make a big investment that could risk your financial security.
There are great market opportunities that may not last.
For movers that don't necessarily have a choice to wait this out, maybe because of a job offer or needing to downsize to save money, there's good news for you. Low interest rates can make it a great time to buy a home, and many sellers may be more flexible than usual if in a hurry to sell. This could be a great time to save that likely won't last long.
You have less options right now.
Lastly, something to keep in mind is that there is a much smaller percentage of available homes than there will be when this passes. Many sellers have taken their home off of the market because of health and safety precautions.
Sellers
Getting your home ready often requires time and money.
Remember that selling a house is often somewhat of a financial investment in the beginning. It's important to make any necessary repairs and get your home staged and ready to be listed and toured. For some, now may not be the time to create any additional expenses. Alternatively, if you have the financial freedom to get your home prepared, stay-at-home orders provide you all the free time you need to get your home fixed up. Check out our ​tips​ on easy ways to organize your house while stuck at home.
You have more control than you think.
One thing we would recommend to someone wanting to sell their house right now is to consider a shorter listing agreement. This allows you to easily take your home off the market if you aren't getting much interest or your financial stability suddenly changes. Keep in mind that there are still a number of buyers out there and with fewer houses in the market, it may not be a bad idea to go ahead and list your house.
Find The Right Agent.
Overall, it's no secret that buying or selling a home right now will be ​different.​ It is crucial to find an agent that you trust and feel confident in. Whether buying or selling, social distancing makes giving home tours a challenge for any real estate agent. First Saturday currently offers extensive virtual showings to ensure home tours still happen for both buyers and sellers -- in the most efficient and safe way possible. We are committed to going the extra mile for you to make sure your experience is as good as it can possibly be in this situation. Here are some tips for interviewing your real estate agent.