Life after quarantine...
Posted by First Saturday Real Estate on Wednesday, May 27, 2020 at 4:00 PM
By First Saturday Real Estate / May 27, 2020
Comment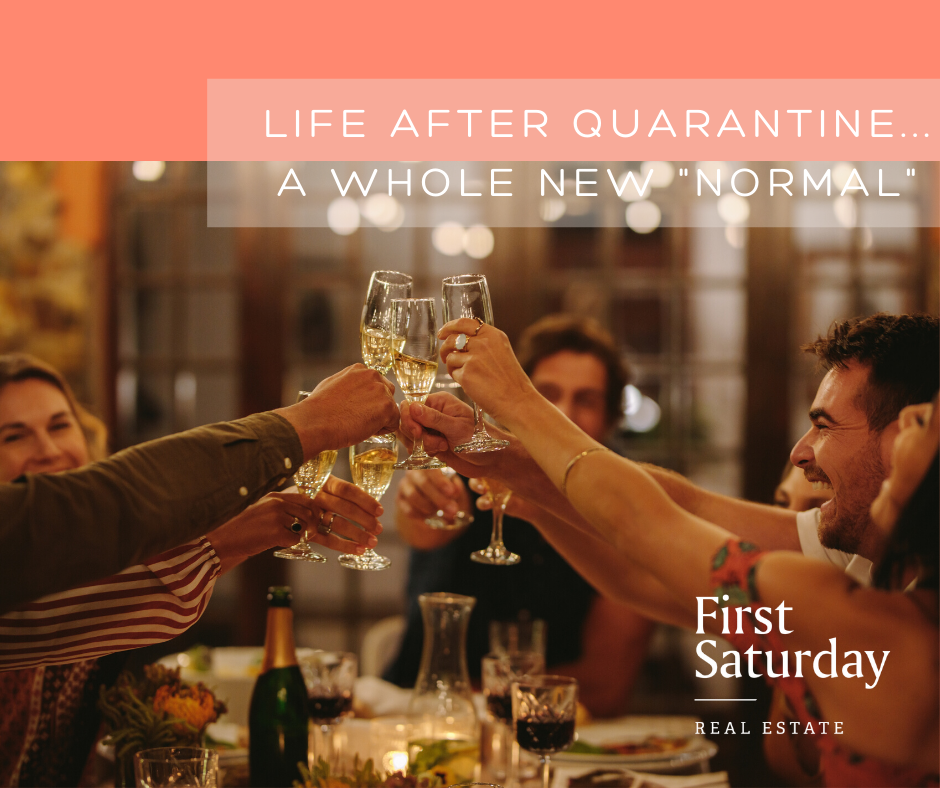 Businesses are opening after quarantine and life has a whole new "normal"
From a company that's built on togetherness – bringing friends and family together to celebrate over food, drinks and laughter, this new norm is going to take some getting used to and honestly, we're all just trying to wrap our heads around what that looks like.
One of our favorite things to do is to enjoy a night out in Louisville's culinary scene eating and imbibing – allowing the food to dance on our tongues and laughter on our lips. Supporting local businesses in the food scene is one way we connect to our great city and all it has to offer but sadly, the new norm brings tons of change in the wake of Covid-19.
Instead of "dining-in" – we will look to spend time in places that have an open-air option. While all the six feet apart precautions will be taking place, enjoying dinner and drinks while wearing a mask takes away much more of the mood but we understand the importance. So we will enjoy our company on a porch or patio or choose take-out from our favorite spots so we can dine elsewhere and create the ambiance we once sought-out.
Our "bubbles" just got bigger and as we stand in line at the grocery, bank, or pharmacy, we will constantly be checking to make sure we're the correct distance from the next customer. We will be seeking out direction from floor decals and hanging signs for the "rules of the road" that local shops have put in place to respect social distancing standards. But while fear has stricken a majority of the population, I want people to see my smile through my mask.
One of the hardest parts in our current state is the anticipation while we wait to hear how our childrens' schooling and social activities will choose to move forward. It's difficult to watch our little ones trying to wear a mask in public without understanding why. We went from teaching them new phrases, songs and ABC's and now, we're throwing in a whole new concept – life in public with a mask.
Whatever side of the mask-wearing you stand on, whether or not you choose to go in public, or agree with gatherings of more than 10 people, let's just remember that in these wild unchartered waters, we're all in different boats. We are all navigating this time the best way we can. Smile through your mask at the non-mask wearers, choose love, hope, and positivity over fear and anger. Let us not make assumptions that we know what the seas are like in our neighbor's boat.
2 things I've learned through all of this....
I would do anything to walk in a bar, order a beer and listen to whatever throw-back song came blaring on a terrible sound system. Or maybe I'd order a margarita and eat my weight in chips and salsa, whatever the case, I want to be in public, people watching, striking up conversation with a stranger and enjoying the people around me.
Human interaction is the greatest asset we have
We want our neighbors, friends, families and small businesses to come out on top through all of this. We will continue to support those around us any way we can because our city wouldn't be what it is without all the eclectic small businesses it's built upon. Let's keep moving and thriving, Louisville.