Looking to sell this fall? You'll FALL in love with the advantages!
Posted by Mariah Morgan on Monday, September 11, 2023 at 2:39:02 PM
By Mariah Morgan / September 11, 2023
Comment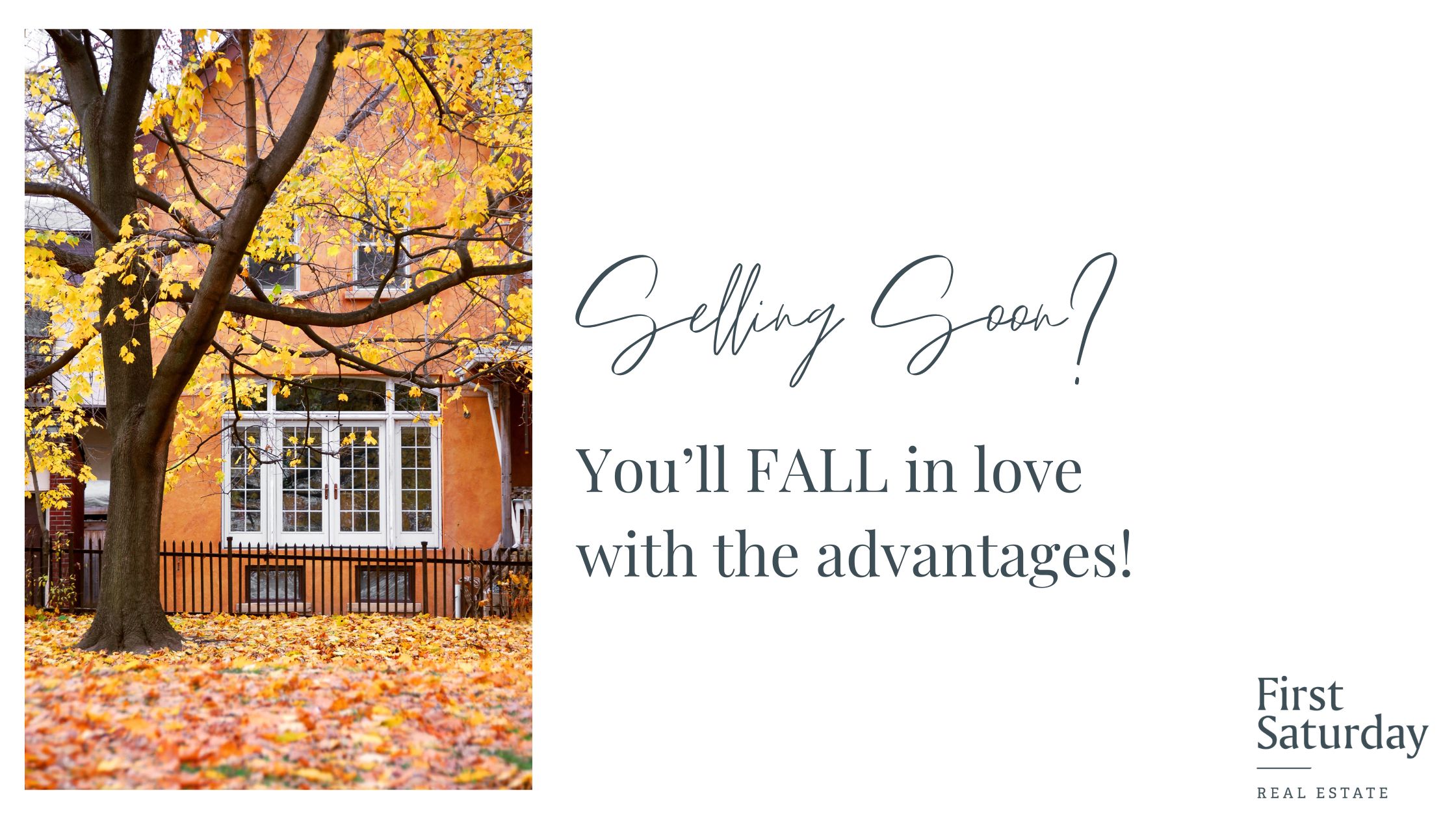 When the leaves change and the air turns crisp, it's not just a beautiful transformation in nature—it's also the ideal time to consider selling your home. This fall, you can take advantage of several compelling reasons that make autumn an excellent season for selling your property. In this blog post, we'll explore the key advantages of selling in the fall.
1. Reduced Competition:
Fall brings fewer homes onto the market, which means your property can stand out more easily. With less competition, your home is more likely to catch the eye of potential buyers, possibly leading to a quicker sale and a better selling price.
2. Motivated Buyers:
Fall tends to attract serious buyers who are eager to settle in before the holidays and colder weather. Their motivation can expedite the selling process and create a smoother transaction for both parties.
3. Year-End Tax Benefits:
Buyers often aim to purchase before year-end to maximize tax benefits. Listing your home in the fall positions it as an appealing option for buyers looking to capitalize on homeownership deductions and tax credits.
4. Corporate Relocations:
Companies frequently relocate employees before year-end, bringing a fresh pool of potential buyers into the market. These individuals are typically motivated by their changing job circumstances, making them more likely to make a move.
5. Cozy Atmosphere:
Autumn's changing leaves, cooler temperatures, and cozy ambiance create the perfect backdrop for showcasing your home. With some seasonal décor and staging, you can highlight your property's comfort and charm, making it even more enticing to buyers.
Selling your home in the fall comes with unique advantages that can help you achieve a successful sale. With less competition, motivated buyers, year-end tax benefits, corporate relocations, and the inviting autumn atmosphere, it's a season brimming with opportunities. If you're considering selling your home, seize the advantages of fall!