Prepping your home for the Winter
Posted by First Saturday Real Estate on Friday, November 5, 2021 at 12:19 PM
By First Saturday Real Estate / November 5, 2021
Comment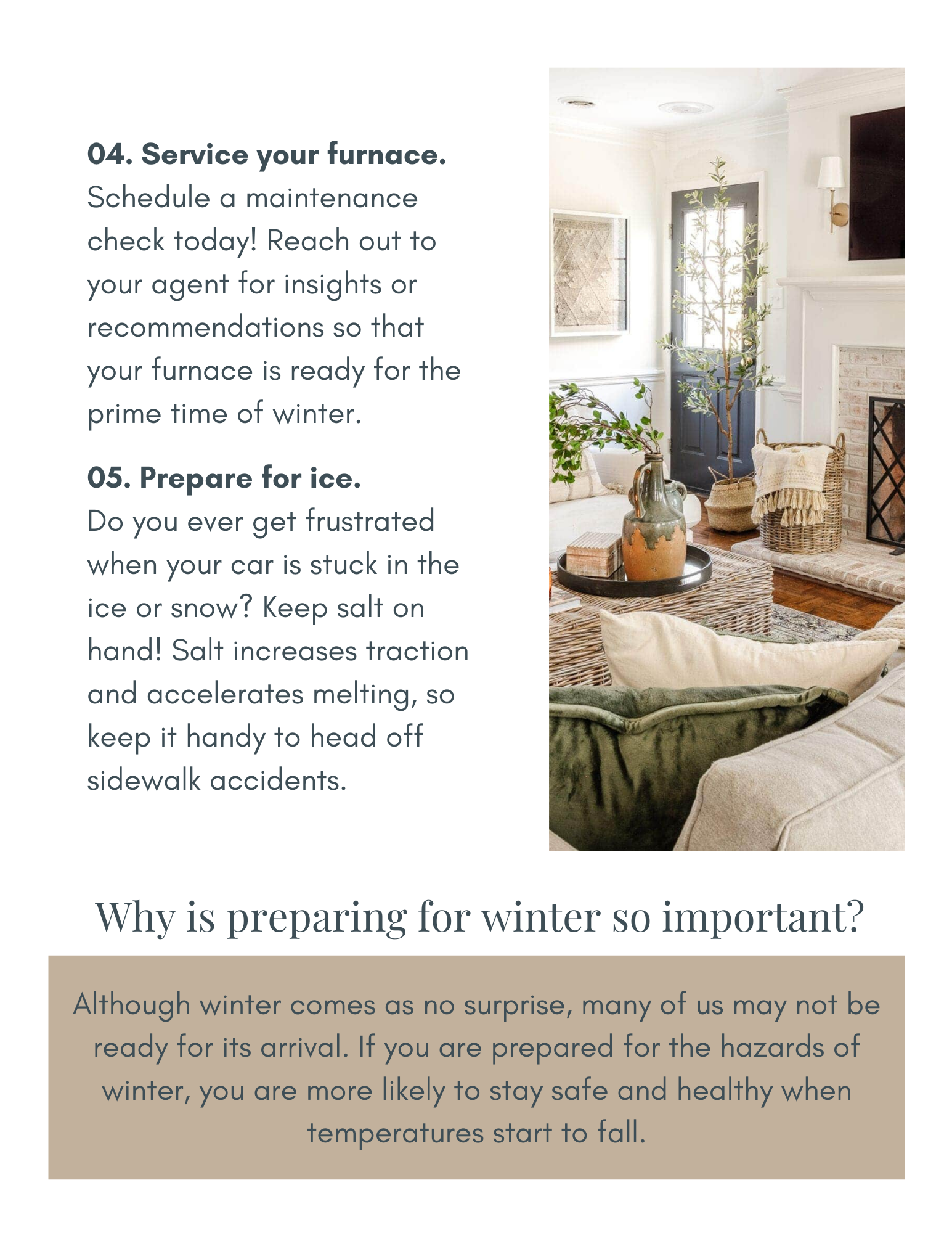 PREPPING YOUR HOME FOR THE WINTER
01. Examine your pipes.
When examining your pipes you want to make sure that your pipes are insulated and caulked. Pipes that are insulated and caulked have a less chance to burst!
02. Clean out your gutters.
Cleaning out your gutters before the cold weather arrives will prevent snow, ice damage and keep little critters from building nests.
03. Feel for drafts around doors and windows.
Are you wanting to save some money on your heating bill? Gaps will surely run up that bill! A super easy DIY solution is weatherstripping.
04. Service your furnace.
Schedule a maintenance check today! Reach out to your agent for insights or recommendations so that your furnace is ready for the prime time of winter.
05. Prepare for ice.
Do you ever get frustrated when your car is stuck in the ice or snow? Keep salt on hand! Salt increases traction and accelerates melting, so keep it handy to head off sidewalk accidents.
Why is preparing for winter so important?
Although winter comes as no surprise, many of us may not be ready for its arrival. If you are prepared for the hazards of winter, you are more likely to stay safe and healthy when temperatures start to fall.