Spring Maintenance - the Time is now!
Posted by First Saturday Real Estate on Friday, April 3, 2020 at 4:55 PM
By First Saturday Real Estate / April 3, 2020
Comment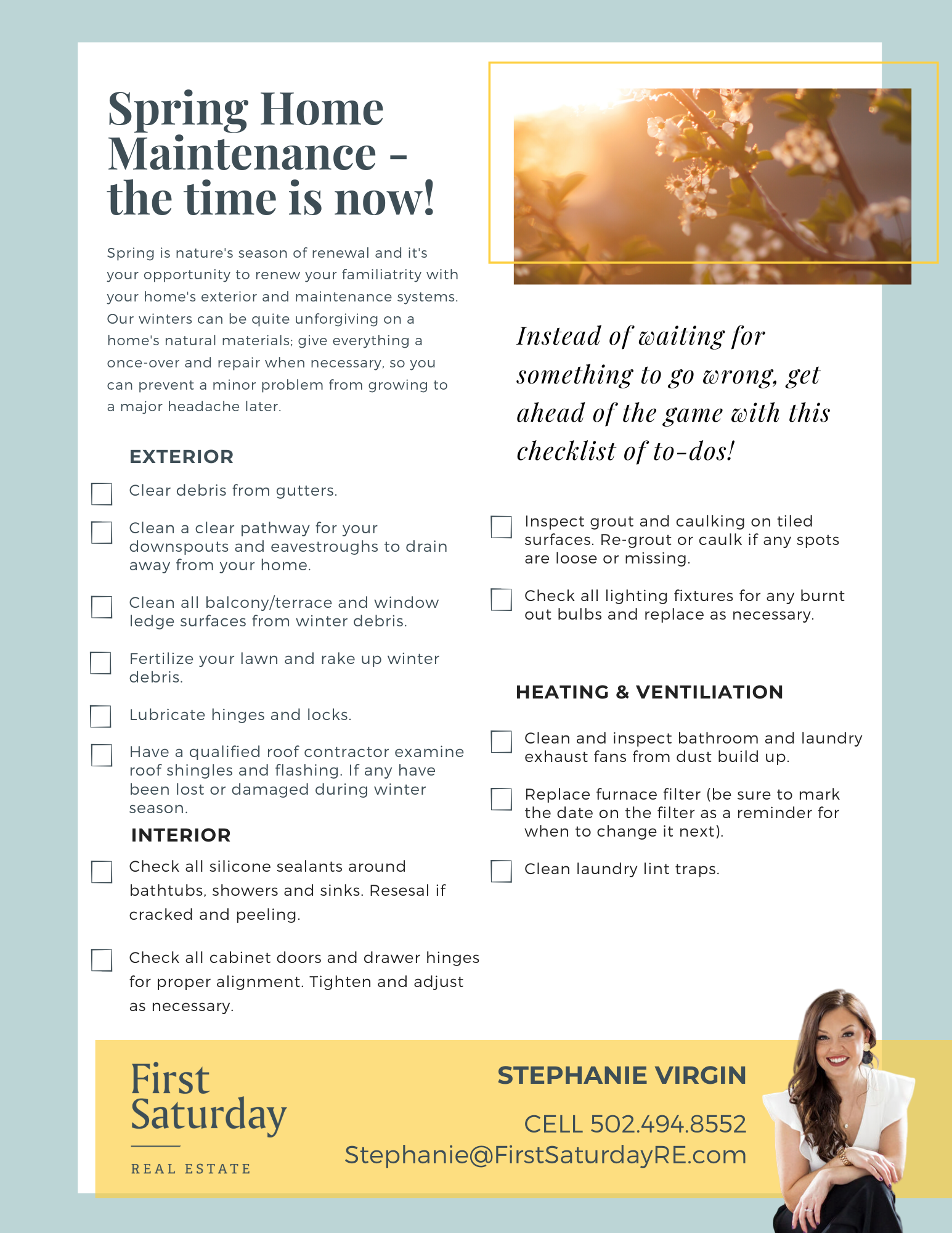 Download our March newsletter spring home maintenance checklist HERE. Sign-up below to receive our monthly e-newsletter!
Spring is nature's season of renewal and it's your opportunity to renew your familiatrity with your home's exterior and maintenance systems. Our winters can be quite unforgiving on a home's natural materials; give everything a once-over and repair when necessary, so you can prevent a minor problem from growing to a major headache later.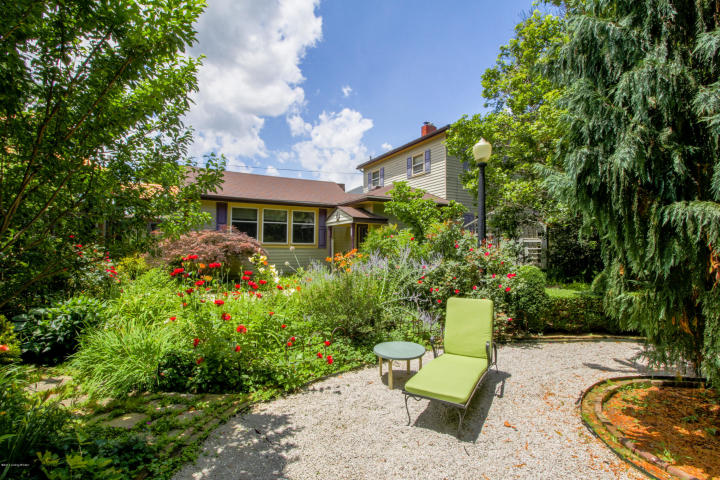 Beautiful spring landscaping can be seen all around Louisville. Need help in your yard? We have plenty of referals for lawncare and landscaping!
Exterior
Clear debris from gutters.
Clean a clear pathway for your downspouts and eavestroughs to drain away from your home.
Clean all balcony/terrace and window ledge surfaces from winter debris
Fertilize your lawn and rake up winter debris.
Lubricate hinges and locks.
Have a qualified roof contractor examine roof shingles and flashing. If any have been lost or damaged during winter season.
Interior
Check all silicone sealants around bathtubs, showers and sinks. Resesal if cracked and peeling.
Check all cabinet doors and drawer hinges for proper alignment. Tighten and adjust as necessary.
Inspect grout and caulking on tiled surfaces. Re-grout or caulk if any spots are loose or missing.
Check all lighting fixtures for any burnt out bulbs and replace as necessary.
Heating & Ventilation
Clean and inspect bathroom and laundry exhaust fans from dust build up.
Replace furnace filter (be sure to mark the date on the filter as a reminder for when to change it next).
Clean laundry lint traps.
Sign-up below to receive our monthly e-newsletters!
Sign Up to Receive our Monthly Newsletters