Tips for Interviewing A Real Estate Agent
Posted by Stephanie Virgin on Wednesday, April 29, 2020 at 4:30 PM
By Stephanie Virgin / April 29, 2020
Comment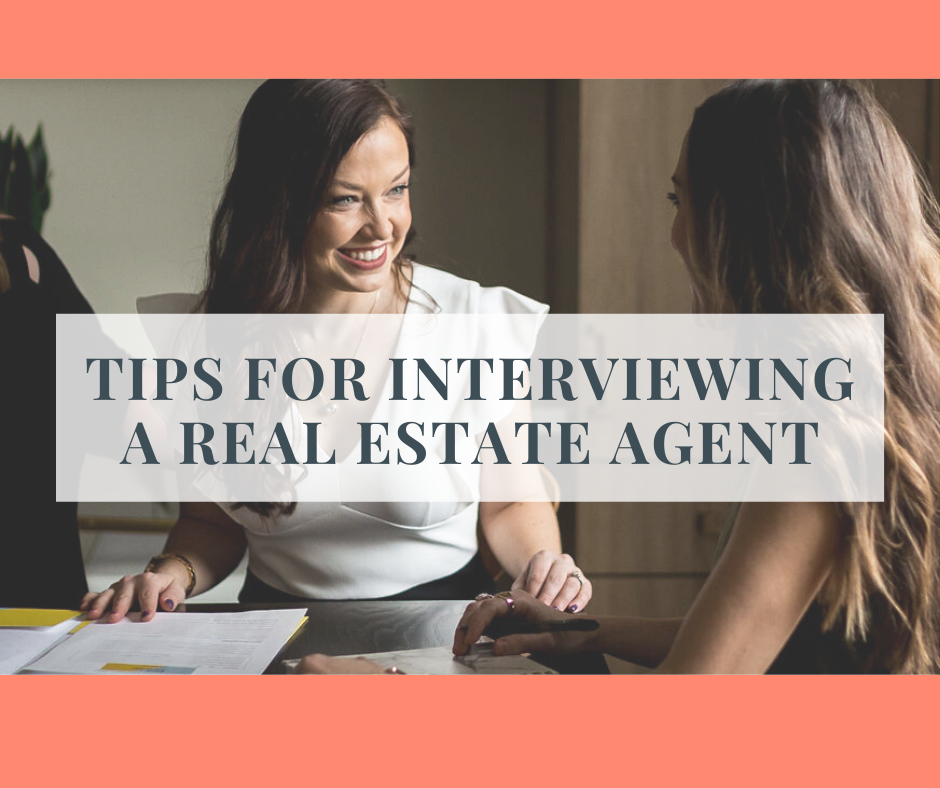 Tips For Interviewing A Real Estate Agent
Buying or selling a home is often time-consuming, and choosing an agent who can expedite the process for you while you focus on your other priorities is key. While all realtors essentially do the same thing, what many people don't realize is that they all do it differently. It's crucial to find an agent that meets your specific needs and expectations. To ensure you are working with a top performing agent, it's a good idea to interview an agent before committing to working with them to ensure they are a good fit. Below are questions buyers and sellers should ask in an interview with any realtor.
Buyers
How many homes do you show a client on average?
Not only is touring homes time-consuming, but your agent should be able to identify your wants and needs and know what homes to show you. You don't want to have to waste your time touring homes that you aren't relevant to what you're looking for.
How do you determine which homes to show to me?
A good real estate agent will have a structured system to get necessary information from you in order to narrow down homes that would be a good fit for you.
What is the average variation in listing price and final offer price?
This will give you insight into their negotiation skills. A good agent has a strong variance despite what the market looks like.
How many clients do you typically work with at once, and where do they come from?
You don't want an agent that says they are only working with you and that allows them to focus their time and effort on you. This probably means they are having an issue obtaining other clients to work with. On the contrary, working with too many clients can also be a red flag. Your agent should make you feel like you are a top priority.
If the agent says most of their clients come from referrals, they are likely reliable and good at their job.
Sellers
How many houses did you sell last year?
If the realtor says they only sold a small number but believes that selling fewer homes allows them more time to spend with you, there's likely a reason they only sold a few. You want to feel confident that getting your house sold as soon as possible is a top priority for them.
What is your average time from the listing date to accepting an offer?
"Buying a listing" is a popular tactic to get your business. Don't necessarily accept the agent that offers the highest price to list your house for. You want to make sure the realtor knows how to correctly value your home, otherwise it will prolong the process of selling the property because of having to make price reductions that could have been avoided.
What are your strategies for marketing my home?
These days, a good digital marketing and social media strategy is a game changer for selling homes. Your realtor should be an expert in advertising your home to the most relevant audiences, and should be able to clearly articulate their proven strategy and the channels and platforms that they use.
What is the average variation in listing price and final offer price?
This will give you insight into their pricing and negotiation skills. Again, the agent that lists the highest price isn't always the one to go with.
Overall: Both Buyers & Sellers
Do you work independently or with a team? How closely do you work with your team?
In order for realtors to successfully do their job, they have to stay busy. To make sure they aren't overcommitting, ask about their support system and any assistance from other professionals they get. An obvious way to tell if a realtor is committed is if they have invested in resources to help them perform their job better and more efficiently.
Can I contact your last three clients?
If you ask for references from the realtor, they are likely to give you their most successful clients that had a good experience. Calling the last three sellers enables you to get an unbiased opinion.
What differentiates you from other real estate agents?
Consider values and characteristics that you desire in an agent before you ask this. A good realtor should be able to list their unique qualities easily, and you want to make sure they are in sync with what you're looking for to ensure they are a good fit.
How do you prefer to communicate?
Think about how you would like to stay in touch - would you prefer calls, texts, or emails? Make sure your realtor has a similar communication style or is willing to be flexible. If you have a demanding job with little free time, an agent who makes frequent calls may be frustrating and hard to work with.
Let's Chat!
If you are looking to buy or sell, First Saturday is more than happy to meet with you and discuss these questions and any more you may have. ​Contact us​ today - we're looking forward to helping you in your real estate journey.