Top 10 Places for Taco Tuesday
Posted by First Saturday Real Estate on Tuesday, July 21, 2020 at 3:37 PM
By First Saturday Real Estate / July 21, 2020
Comment
Top 10 Places for Taco Tuesday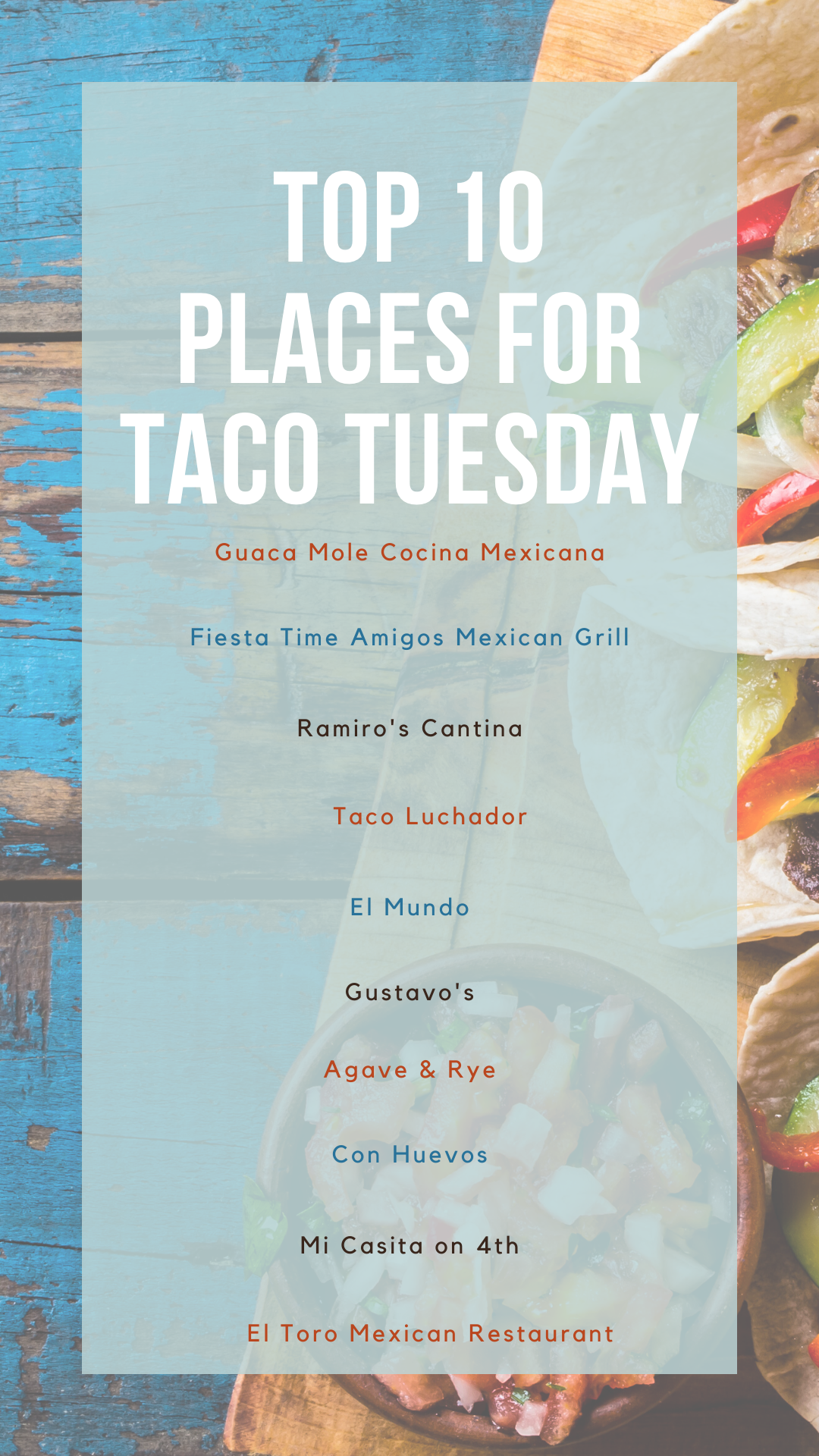 9921 Ormsby Station Rd, Louisville, KY 40223 - We'd rate Guaca Mole's guacamole #1 on our list and of course their margaritas are made to perfection. Let's be honest - there isn't anything on their menu we wouldn't be happy with. If you haven't been here yet, add it to your date night list or family take-home dinner now!
135 S. English Station Rd, Louisville, KY 40245 - The margaritas, queso and carnitas, OH MY! Fiesta Time is one of our family favorite go-tos. Our kids would say their queso is drinkable, it's that good! If you're looking for a family friendly spot to take your kids out for a taco tuesday, this place is it. With 3 locations, be sure to check out the one nearest you!
2350 Frankfort Ave. Louisville, KY 40206 - On these hot days, a frozen margarita is the perfect thing to cool you down. Ramiro's hands-down has the best frozen margaritas in Louisville. Their arroz con diablo shrimp is one of our favorite dishes and if you're looking for an awesome vegetarian option, the poblano burrito is full of flavor.
112 Meridian Ave, Louisville, KY 40207 (3 locations) - My go-to order here....guacamole and chips, chicken tinga taco, el pastor taco, carnitas taco, elote callejero and mole fries...well not all in the same sitting! You get the point. Everything is good here.
2345 Frankfort Ave., Louisville, KY 40206 - (2 locations)
10715 Meeting Street, Prospect, KY 40059 - (4 locations): We mix it up here at Gustavo's trying dishes we don't often see elsewhere. The Mexican Torta or Pozole Rojo soup are delicious!
426 Baxter Ave, Louisville, KY 40204 - These are not your average tacos. Be sure if you're ordering more than one of these, you're hungry! This is a case of "Honey, I blew of the kid", taco-style! These delicious gems are packed with flavor and creativity. Not to mention, they have the perfect outdoor space for enjoying a nice Taco Tuesday night out!
2339 Frankfort ave., Louisville, KY 40206 - (2 locations) How about starting out the begining of your day celebrating Taco Tuesday? Their breakfast tacos are beyond mouth watering! Plus you can get a side of those tres leches pancakes as a breakfast dessert. Now you're really starting off your day right!!
520 S 4th St Ste 100, Louisville, KY 40202 - If you're headed downtown for a night out or in the area for busines, Mi Casita is the place to go! The cochinitas pibil are amazing here along with the tacos al pastor and the service has always been wonderful.
10602 Shelbyville Rd., Louisville, KY 40223