Vendor Spotlight: Luv-It Landscaping
Posted by Mariah Franke on Monday, May 15, 2023 at 2:11:22 PM
By Mariah Franke / May 15, 2023
Comment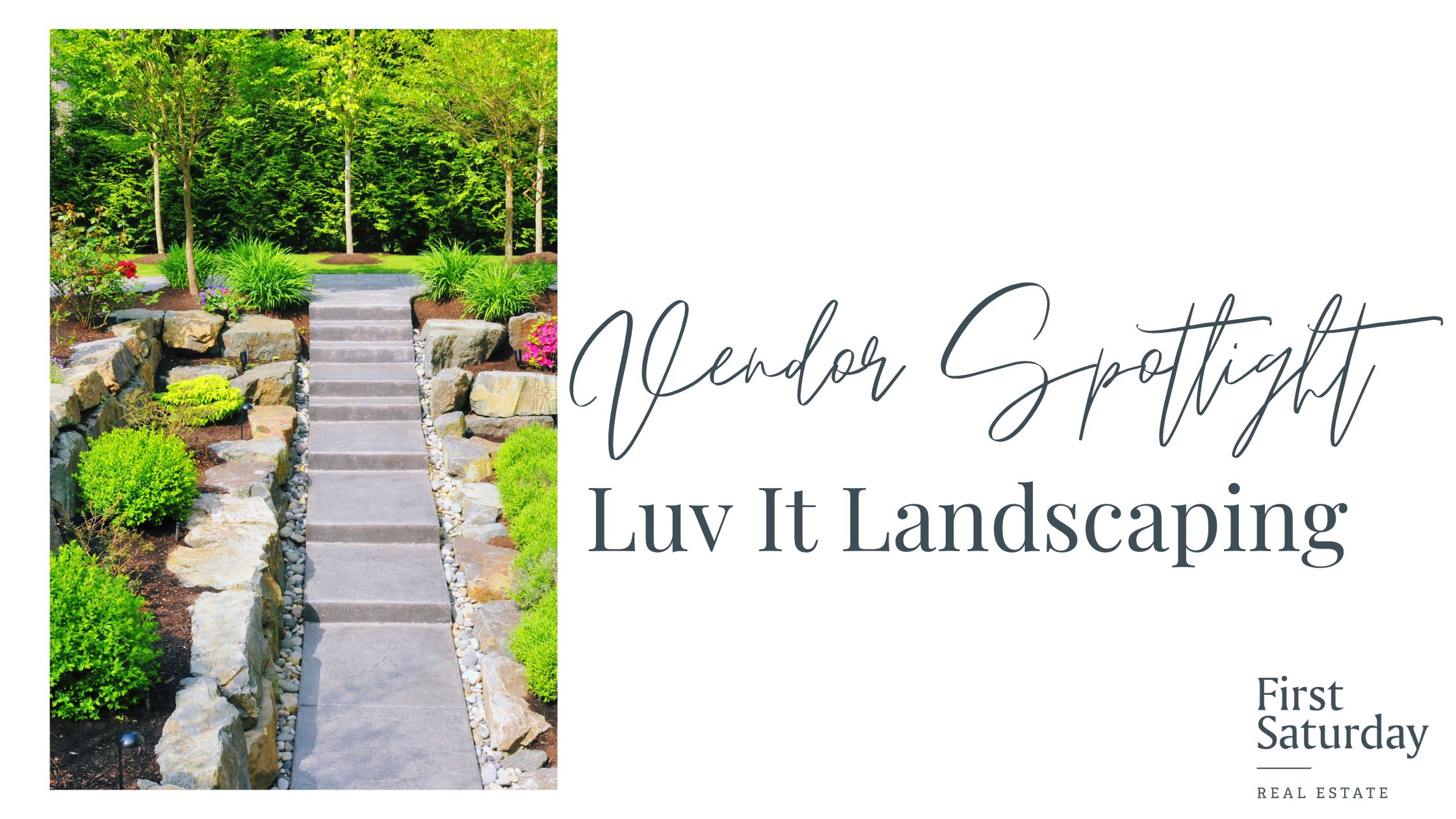 Luv It Landscaping, a well-established business since 2000, is conveniently located on Delor Ave. Their commitment to customer satisfaction is encapsulated in their company slogan, "We don't leave until you say you luv-it!" Specializing in landscaping contracting and design, Luv It Landscaping has become a trusted name in the industry.
When it comes to their clients' landscaping needs, Luv It Landscaping goes above and beyond to ensure a positive experience. Their team is known for being not only skilled and knowledgeable, but also friendly and approachable. They take the time to listen to their clients' visions and requirements, providing valuable guidance and expertise throughout the process.
One of the factors that sets Luv It Landscaping apart is their professionalism and dedication to delivering exceptional results. They understand the importance of transforming outdoor spaces into beautiful and functional areas that align with their clients' preferences. Whether it's designing a breathtaking garden or executing a comprehensive landscaping project, they have the expertise to turn ideas into reality.
Moreover, Luv It Landscaping takes pride in their fair and reasonable pricing. They believe that quality landscaping services should be accessible to all, and they strive to provide cost-effective solutions without compromising on the quality of their workmanship. Clients appreciate their transparent and competitive pricing, ensuring that they receive excellent value for their investment.
As a local business in Louisville, Luv It Landscaping is deeply rooted in the community. They understand the unique landscape and climate of the area, allowing them to tailor their services to the specific needs of the region. Supporting local businesses not only ensures personalized attention, but also contributes to the growth and prosperity of the community as a whole.
When you choose Luv It Landscaping, you can expect a partnership built on trust and a commitment to exceeding your expectations. They take pride in their reputation as a reliable and customer-centric landscaping company. Whether you require expert advice, impeccable design, or professional installation, Luv It Landscaping is dedicated to ensuring your outdoor space is transformed into a place you truly "luv."
Here is the link to their website!