WHAT DO NETFLIX AND HOUSE HUNTING HAVE IN COMMON?
Posted by First Saturday Real Estate on Monday, March 1, 2021 at 3:36 PM
By First Saturday Real Estate / March 1, 2021
Comment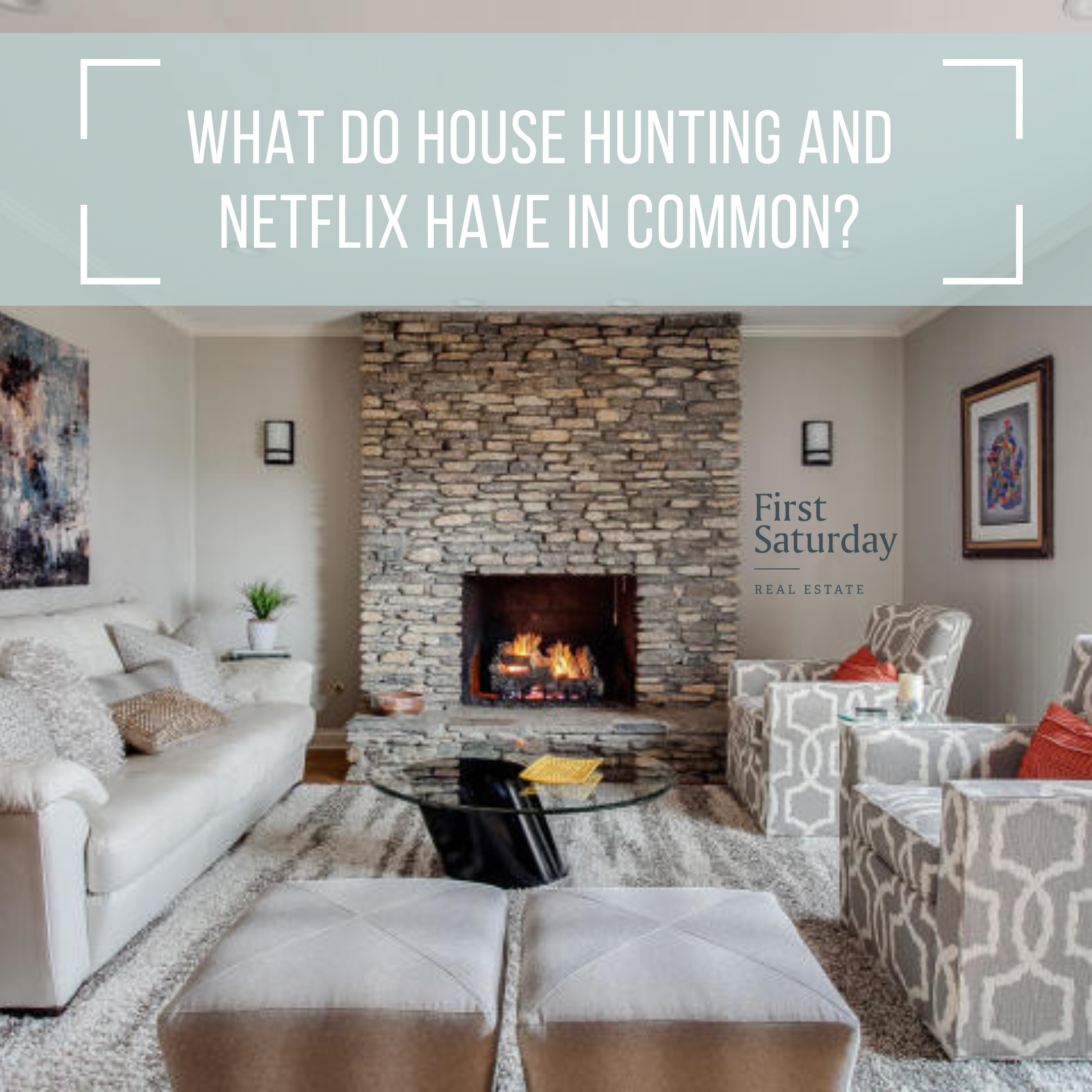 Raise your hand if you've ever looked for something to watch on Netflix for so long that you realize it's time to go to bed and you just spent the night watching previews? SAME! It happens a lot!
Well here is what Netflix and House Hunting can have in common...
If you start your home search without really digging into the features you want in a house, we call these your "must-haves", the lifestyle you want it to create and what your deal breakers are - you're going to feel a lot like one of those nights filled with Netflix previews - only for you it's going to be home previews!
Here are 3 things you can do right now to get your home search on the right track so you can eliminate the overwhelming feeling that some buyers have when searching for their perfect place!
1. Write down a list of your top 3 must-haves - think of the features you can't change like specific school district, location, or specific layout that is accommodating to your lifestyle.
2. Write down any major deal breakers and do not look at houses that have them. If a deal breaker is not having a finished basement because you know you want that extra space for kids and entertaining, then don't look at houses without finished basements. Stick to your plan!
3. Determine what kind of work you're willing to do versus not do. Maybe you're okay with some paint refreshing and bathroom updates but you don't want to get into any major renovations. Keep that top of mind when looking online!
Lastly, stick to those 3 lists to prevent being distracted by homes that aren't the right fit. You don't need massive amounts of options like Netflix gives you. When it comes to your home search - you just need the right options!
Written by: (unknown source) Another brilliant realtor in the Instagram world we can't find to give credit.