Why You Should Sell In 2020
Posted by Stephanie Virgin on Wednesday, August 26, 2020 at 11:35 AM
By Stephanie Virgin / August 26, 2020
Comment
Why You Should Sell In 2020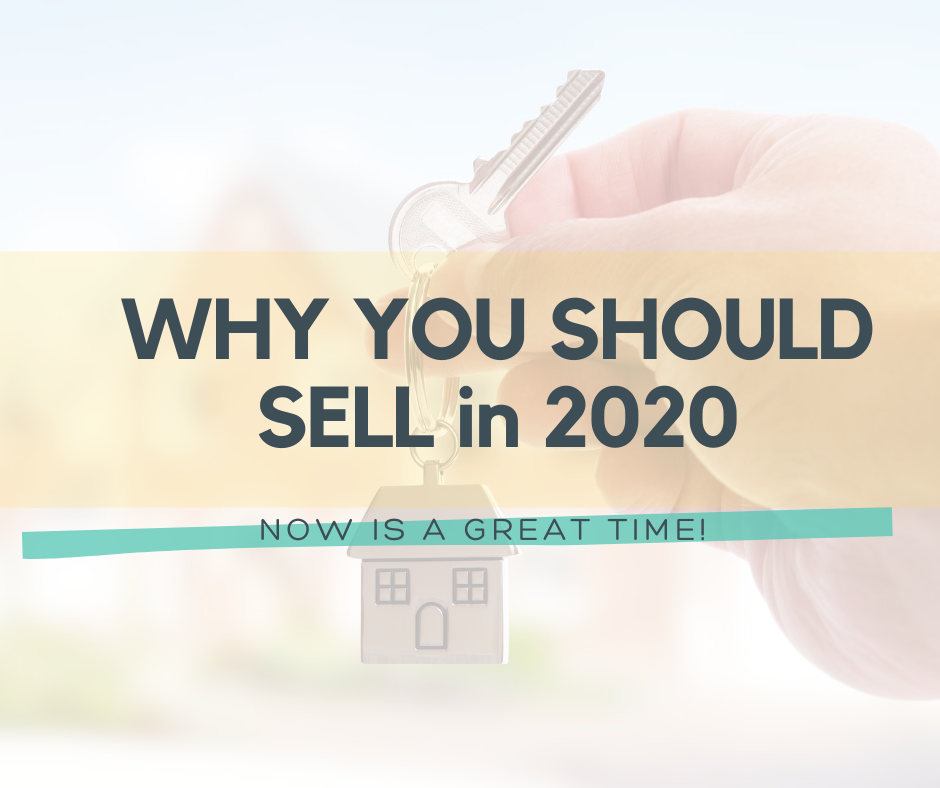 If you know anyone in the market to buy a home, you have probably heard them complain that houses are going so fast. Despite the pandemic, there are still tons of buyers out there, especially millennials looking for their first home. With a qualified real estate agent, seller's can take advantage of current conditions and end up with a sale in less time — for more $$$! Below are three reasons it's a good idea to sell in 2020.
1. An Ideal Market For Sellers
The national inventory ​is down 32%​ in July 2020 compared to last year. After a few months of staying home due to Covid-19, people have slowly started to get used to the social distance norm and reemerged for house hunting. Less competition and plenty of buyers creates the ultimate seller's market. Currently, sellers are typically dealing with multiple offers allowing them to raise their price, which is clearly shown in the national median listing price being u​p 8.5% from last year​. Ultimately, if you've been considering selling your home, now is more than an ideal time to make the move. If buying a new home after selling is holding you back, many Airbnb's are available due to a lack of tourism and owners are likely willing to negotiate a good rate for a semi-long term stay until you figure out where to go next.
2. Time To Get Prepared
We can't speak for everyone, but we can take a pretty good guess you have experienced a little more free time due to the pandemic. With cancelled sporting events, concerts and social distance rules, we've been finding ourselves spending more time at home than normal. This gives sellers the perfect opportunity to get to those repairs you've been putting off, do some yard work, or replace that wallpaper you chose years ago that might be a little outdated. Failing to effectively prep your home can greatly impact how long it takes your home to sell or for how much, so the opportunity to sell during a season where you actually have some spare time to invest in your home truly shouldn't be passed up. Check out our 10 best return on investment home improvements ​here!​
3. The Benefits of Selling During Cold Weather
2020 is more than halfway over (thank goodness), so this might have you thinking — should I try to sell during the Winter? While Spring and Summer are typically the seasons people are itching to move, there are still several benefits of selling in the colder seasons. One prominent reason is there will be less competition. Not only are there fewer houses for buyers to choose from, but the buyers are actually more qualified. Some people like to go house hunting for fun during the summer months and are really just "shopping around." People willing to go out and do the work during cold weather are probably seriously looking to move, and soon. Another reason is people typically aren't as busy and distracted during colder weather, which means they likely have more time to spend online researching homes and getting ready for a move. Lastly, you can play off the holidays and decorate for Halloween, Thanksgiving, & Christmas to make your home more appealing and homier. Make it easy for potential buyers to picture themselves spending holidays in your home!
Have other selling questions or looking to sell in Louisville? First Saturday agents would love to chat. C​ontact us​ today!