Considering Relocating to Louisville, KY?
Looking at a possible job position in Louisville? Moving to be closer to family? Whatever your reason for your interest in Louisville, the First Saturday team has helped hundreds of families and individuals get to know, relocate to, and settle in Louisville. Founded by born and raised Louisville natives, our team is happy to answer any questions, take you through our Virtual Community Tour, or host you for a day for a guided neighborhood tour!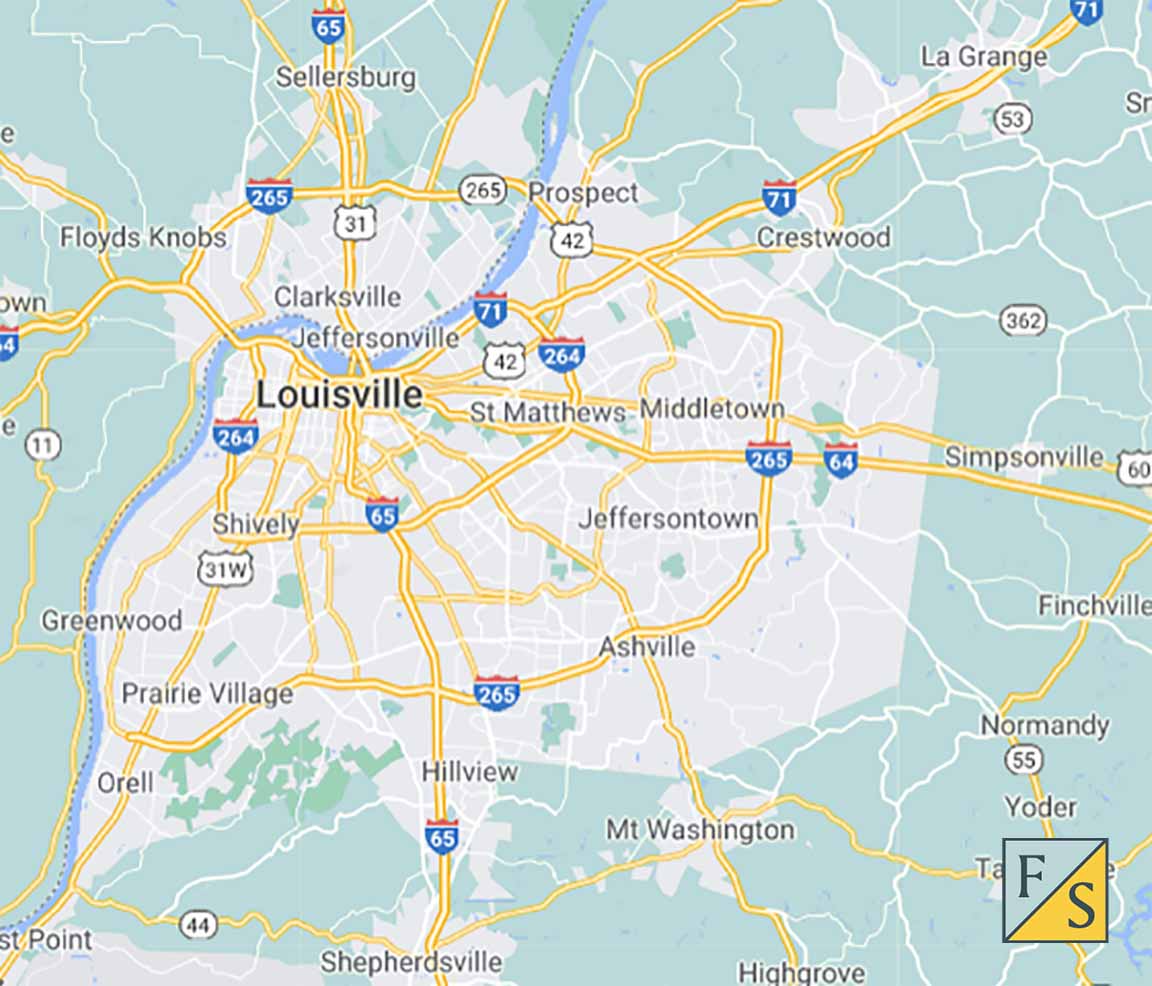 Get To Know Louisville
Home to approximately 1.34 million people, Louisville accounts for almost 30% of Kentucky's population. It's often described as a "big small town" having an urban feel with skyscrapers and rooftop bars as well as a "hometown" feel with backroads lined with horse farms. A diverse community with unique residential areas, Louisville has something to offer to everyone. Below are a few highlights that make Louisville special.
The Kentucky Derby - Home to Churchill Downs, Louisville is Derby City and the whole community is full of festivities on that First Saturday (sound familiar?) in May.
Bourbon Scene - With Kentucky being the birthplace of bourbon, Louisville has its fair share of awesome distilleries to tour. Some of our favorites are Angel's Envy, Stitzel-Weller distillery, Old Forester, and Evan Williams Bourbon Experience.
Sports - With UofL college teams, LouCity Football Club, the Louisville Bats, and variety of club teams, Louisville has a mutltidue of sports teams to cheer on or get involved with.
Employers - Many people relocate to Louisville because of work opportunities at one of the major corporations based in Louisville. These include UPS, Amazon, Humana, Norton Healthcare, Ford Motor Company, Yum! Brands, and more.
Fun Activities - From outdoor concerts to parks to art festivals, you won't run out of fun things to do in Louisville. Some Louisville staples include Louisville Waterfront Park, Fourth Street Live, Forecastle Festival, Hometown Rising, and more!
Beautiful, Unique Neighborhoods - Not sure where to start looking? Check out our Louisville Neighborhood Guide!
One-Of-A-Kind Relocation Services
Let First Saturday help you relocate. We have a Virtual Community Tour ready that we'd love to walk you through to give you a little more insight into what Louisville has to offer you. We'd also be happy to host you for a day for an extensive tour of our city to familiarize you with the area and get to know your needs as you look to make Louisville your new home. Please reach out if you have any questions! We look forward to helping you make Louisville your new home.

If you are a business interested in adding our relocation services to your recruitment process, learn more here.